 No Pets (Maciej Musiał)
Maciej Musiał does not have any reported pets.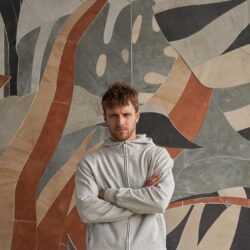 Birthday
February 11, 1995 (28)
Maciej Musiał is a Polish actor and television personality, most known for his roles in the television series Rodzinka.pl and the Netflix original 1983.
Musiał's acting journey began with a small appearance in the Polish soap opera Plebania in 2004. However, it was his consistent presence as a series regular in Ojciec Mateusz from 2008 to 2011 that offered him a steady platform. His major breakthrough came with his role in Rodzinka.pl, where he was a regular from 2011 to 2020, becoming a teen idol in Poland. He then went on to co-present The Voice of Poland and played a lead role in the feature film My Own Pole, both in 2013. Adding another feather to his cap, Musiał gained international fame for starring in and executive producing the 2018 Netflix series 1983. He further solidified his presence in the global entertainment landscape with roles in the 2019 Netflix series The Witcher and the 2021 Canal+ Premium series Klangor.
Musiał has worked with a plethora of individuals in the industry. He shared screen time with Henry Cavill and Anya Chalotra in The Witcher. In 1983, he worked alongside Robert Więckiewicz and Andrzej Chyra. His presence in The Voice of Poland had him interacting with artists like Tomson, Baron, and Edyta Górniak. His film My Own Pole saw him acting with Agnieszka Grochowska. In the series Klangor, he collaborated with actors like Małgorzata Kożuchowska and Adam Ferency. Musiał's early career also saw him sharing the screen with Artur Żmijewski in Ojciec Mateusz and Tomasz Karolak in Rodzinka.pl, among others.
In 2016, Musiał received the Telekamery award for his contribution to television. Additionally, Forbes included him in their 30 Under 30 Europe list in the Entertainment category for 2019. He has also served as an ambassador for the World Youth Day 2016 organized in Kraków, signaling not just his artistic, but also his social impact.