 No Pets (Edward Norton)
Edward Norton does not have any reported pets.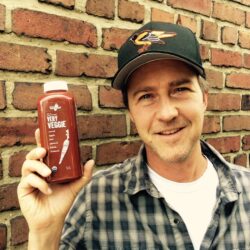 Birthday
August 18, 1969 (53)
Edward Norton is an American actor, filmmaker, and activist. He has been nominated for three Academy Awards for his role in the films Primal Fear (1996), American History X (1998) and Birdman (2014). He also is known for his starring roles in Fight Club (1999), Red Dragon (2002), 25th Hour (2002), Kingdom of Heaven (2005), The Illusionist (2006), Moonrise Kingdom (2012) and The Grand Budapest Hotel (2014).
Norton is an environmental and social activist. He's on the board of trustees for a non-profit organization dedicated to developing affordable housing. Enterprise Community Partners was founded by Norton's grandfather, James Rouse. Norton has done a significant amount of charity work.