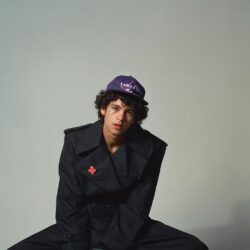 Birthday
December 30, 1995 (27)
Dominic Fike is an American singer, songwriter, and rapper, primarily known for his debut EP "Don't Forget About Me, Demos," which was the springboard for his major label signing.
Emerging onto the musical scene through a combination of pop, rap, and rock, Dominic Fike grabbed attention with his debut EP, which was later re-released by Columbia Records. His first full-length album, "What Could Possibly Go Wrong," was released in 2020, broadening his artistic scope and amplifying his fanbase. Beyond music, Dominic Fike has also ventured into acting, making appearances in the popular television series "Euphoria."
Collaborations have played a significant role in Dominic Fike's journey. The artist has worked with a variety of talents from different genres, such as Kenny Beats, Paul McCartney, Kevin Abstract, Halsey, Sia, Omar Apollo, Justin Bieber, Brockhampton members like Kevin Abstract, Joba, Merlyn Wood, and Matt Champion, as well as Diane Warren.
Though still relatively early in his career, Dominic Fike has received notable recognition from the industry. His single "3 Nights" charted on the US Billboard Hot 100 and has been certified platinum in multiple countries, including the United States and Australia. Moreover, his first full-length album peaked at number 38 on the Billboard 200, marking a significant achievement for an emerging artist.