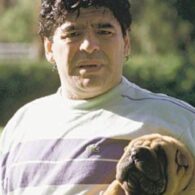 Bela
Football legend Diego Maradona had a Shar-Pei named Bela. This dog made headlines in 2010 for biting Maradona on the lip when he tried to kiss her. The bite ended up needing minor surgery which Maradona recovered from. It's said Bela had health issues at the time, which could have contributed to her aggressive reaction.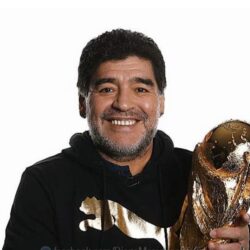 Birthday
October 30, 1960 (62)
Diego Maradona was an Argentine professional football player and manager (October 30, 1960 – November 25, 2020). He's considered one of the greatest football players in history. in 2000, he shared the FIFA Player of the 20th Century Award with Pelé. Maradonna won one World Cup with Argentina in 1986. Other than Lionel Messi, Maradona is the only player to win the Golden Ball at the FIFA World Cup and the FIFA U-20 World Cup.