 No Pets (Bruce Greenwood)
Bruce Greenwood does not have any reported pets.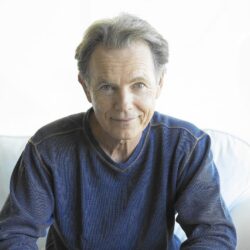 Birthday
August 12, 1956 (67)
Bruce Greenwood is a Canadian actor best known for his diverse roles in both film and television, including his portrayal of President John F. Kennedy in "Thirteen Days" and Christopher Pike in the "Star Trek" reboot series.
Greenwood has a broad body of work, which spans a variety of genres. He has starred in critically acclaimed films such as "Capote" and "Flight," and lent his talents to television series like "The Resident" and "Young Justice" as a voice actor. His roles often defy typecasting, allowing him to explore a rich tapestry of characters.
In 2023, Greenwood starred in the American gothic horror drama television miniseries "The Fall of the House of Usher" as Roderick Usher. The series was created by Mike Flanagan. Loosely based on the short story of the same name and other works by Edgar Allan Poe, it premiered on Netflix on October 12, 2023. his costars included Sauriyan Sapkota, Samantha Sloyan, Ruth Codd, Kate Siegel, Rahul Kohli, Willa Fitzgerald, Mary McDonnell, Mark Hamill, and Carla Gugino.
When it comes to collaborations, Greenwood has shared the screen with a myriad of talents. In "Thirteen Days," he worked alongside Kevin Costner and Steven Culp. His role in "Star Trek" had him acting with Chris Pine, Zachary Quinto, and Zoe Saldana. He also collaborated with Denzel Washington in "Flight," Philip Seymour Hoffman in "Capote," and Amy Adams in "Double Jeopardy." On the television front, he's teamed up with Matt Czuchry and Emily VanCamp in "The Resident," among others.
Over his career, Greenwood has received several honors. He was nominated for a Satellite Award for Best Supporting Actor for his role in "Thirteen Days." He also received a Screen Actors Guild Award nomination as part of the ensemble cast of "Capote." These recognitions serve as concrete indicators of his contributions to the world of acting.