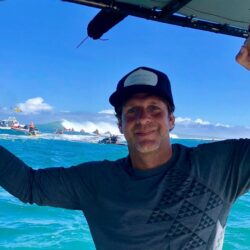 Birthday
November 19, 1973 (50)
Billy Currington is an American country music singer and songwriter, celebrated for chart-topping hits like "Must Be Doin' Somethin' Right" and "Good Directions."
Since his first self-titled album in 2003, Billy Currington has graced the country music scene with a slew of memorable albums and singles. Albums like "Doin' Somethin' Right" and "Enjoy Yourself" have showcased his distinctive voice and knack for storytelling. Songs like "People Are Crazy" and "Hey Girl" have been particularly well-received.
Billy Currington's career has been enriched by collaborations with various artists and songwriters, adding a layer of versatility to his work. He has collaborated with the likes of Shy Carter, who co-wrote the hit "It Don't Hurt Like It Used To," as well as legendary musicians such as Willie Nelson on the duet "Hard to Be a Hippie." Songwriters like Brett James, Ashley Gorley, and Dallas Davidson have also worked closely with Currington. Additionally, he has joined forces with performers like Luke Bryan, Tim McGraw, Sugarland's Jennifer Nettles and Kristian Bush, Sara Evans, and Zac Brown.
Over the years, Billy Currington has received several distinctions that exemplify his standing in country music. His single "Must Be Doin' Somethin' Right" won him a CMT Music Award for Hottest Video of the Year in 2006. He has also been nominated for Grammy Awards, further highlighting the reach and impact of his music. His commercial success is undeniable, with multiple albums and singles achieving Gold and Platinum certifications from the Recording Industry Association of America (RIAA).