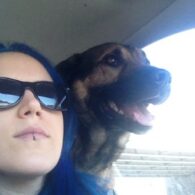 Unconfirmed Pets (Alissa White-Gluz)
Often seen with dogs both at home and on tour, Alissa White-Gluz is an activist and vegan. She has been spotted in past interviews with various dogs as well as shared dogs that she has helped rescue across social media. We were unable to confirm whether those dogs belonged to her though.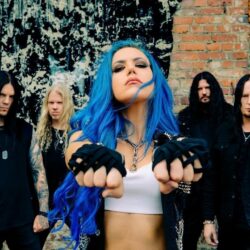 Birthday
July 31, 1985 (38)
Alissa White-Gluz is a Canadian vocalist and musician, best known as the lead singer of the metal bands Arch Enemy and The Agonist. After joining the band in 2004, she recorded three full-length albums, including the critically acclaimed "Lullabies for the Dormant Mind" in 2009. The album showcased White-Gluz's versatility as a singer, blending elements of death metal, thrash, and melodic metal. In 2014, White-Gluz left The Agonist to join Arch Enemy as their lead vocalist. Her debut album with the band, "War Eternal," was released the same year and received widespread praise from fans and critics alike.
One of the milestones in White-Gluz's career was her collaboration with Kamelot on their album "Silverthorn" in 2012. She provided guest vocals on the track "Sacrimony (Angel of Afterlife)," which was a major hit and received significant airplay on metal radio stations. The collaboration helped White-Gluz gain more recognition in the metal community and solidified her reputation as a talented and versatile vocalist.
White-Gluz has worked with a number of celebrities throughout her career, including Trivium's Matt Heafy, who provided guest vocals on Arch Enemy's song "The World Is Yours." She has also collaborated with Doyle Wolfgang von Frankenstein, the former guitarist of The Misfits, on the song "Draw Blood," which was released in 2019. Additionally, White-Gluz has worked with guitar virtuoso Jeff Loomis on his album "Plains of Oblivion," where she contributed vocals to the track "Surrender."
Aside from her music career, White-Gluz is an animal rights activist and advocates for animal welfare. She has been a vegan since 1998 and is a supporter of numerous animal non-profit organizations, including PETA and the Humane Society International. In 2017, she was honored by PETA for her advocacy work, receiving the "Libby" award for her efforts to promote animal rights.