 Sweety and Lacy
Sweety and Lacy are two mixed-breed rescues who eat specially made vegan dog food.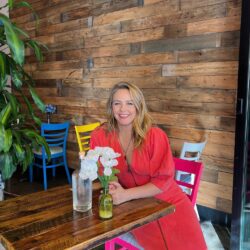 Birthday
October 4, 1976 (46)
Alicia Silverstone is an American actress. She was cast in her first film The Crush in 1993, earning her the 1994 MTV Movie Award for Best Breakthrough Performance. Silverstone appeared in Aerosmith's "Cryin'" music video in 1993, further solidifying her reputation as a teen idol. She starred in Clueless (1995) resulting in a multimillion-dollar deal with Columbia Pictures, and a role as Batgirl in Batman & Robin (1995).
Silverstone endorses PETA activities and has published two nutrition books, including The Kind Diet in 2009 which topped the New York Times bestseller list. She's an environmental and animal rights activist who believes strongly in veganism. Silverstone married her boyfriend of eight years, Christopher Jarecki in 2005. The couple have one son, Bear Blu Jarecki, who was born May 5, 2011.