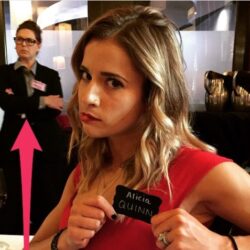 Birthday
December 3, 1987 (35)
Alicia Sacramone is an accomplished American artistic gymnast, best remembered for her prowess on the vault and floor. With a career spanning a decade, she stands out not just for her athletic capabilities but also for her tenacity and flair.
One of the most defining aspects of Sacramone's career was her performances in World Championships and the Olympics. She has a rich portfolio of events that showcase her talent and dedication to the sport. At the 2008 Beijing Olympics, Alicia was an integral part of the U.S. women's gymnastics team. Beyond the Olympics, she clinched ten World Championship medals, establishing her as one of the standout performers of her generation. Her mesmerizing routines on the floor and the vault set her apart and provided memorable moments for fans worldwide.
Throughout her journey, Sacramone collaborated with and competed against many of the sport's greatest talents. These include Nastia Liukin, Shawn Johnson, Bridget Sloan, Chellsie Memmel, and others from the U.S. team. Internationally, she engaged in captivating contests with athletes like Cheng Fei of China, Vanessa Ferrari of Italy, and Sandra Izbașa of Romania. Off the mat, she trained under renowned coaches like Mihai Brestyan, enhancing her techniques and skills to the zenith of the sport.
Alicia's dedication and hard work were recognized repeatedly in the form of titles and distinctions. One of her most distinguished achievements is being the second-most decorated American gymnast in World Championship history, second only to Simone Biles. In addition to her Olympic silver, her collection includes four gold, four silver, and two bronze World Championship medals.