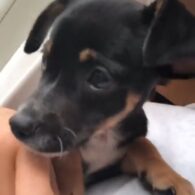 Wesley
Jordyn Woods and Kylie Jenner got a puppy together named Wesley. It is unsure who got custody as the best friends split up over Jordyn Woods' and Tristan Thompson hooking up while he was dating Khloe Kardashian. Apparently, Wesley was seen poking around Jenner's house in a few Instagram stories and cuddling with Jenner, indicating that she got custody of the pup in the friend-divorce, which makes sense, considering Jordyn Woods was living in her house when they adopted the dog together. Maybe Woods didn't want to look for a pet-friendly apartment in LA.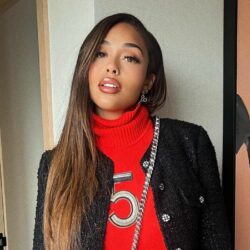 Birthday
September 23, 1997 (25)
Jordyn Woods is an American socialite. She is known for her role in the reality television show Life of Kylie with Kylie Jenner and her YouTube videos. In 2019 she was the eighth most googled person in the United States, and the tenth most googled person in the world.