 No Pets (Victor Rasuk)
Victor Rasuk does not have any reported pets.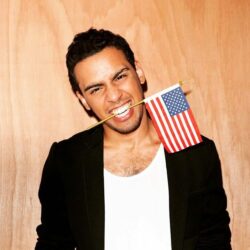 Birthday
January 15, 1984 (39)
Victor Rasuk is an American actor. Born and raised in New York City, Rasuk got his start in acting at a young age, appearing in commercials and small roles before landing his breakout role in the indie hit "Raising Victor Vargas" in 2002.
Since then, Rasuk has continued to impress audiences with his talent and range, delivering powerful performances in projects such as "Lords of Dogtown," "How to Make It in America," and "The Mule." He has also worked alongside a number of Hollywood's biggest names, including Steven Spielberg, James Franco, and Robert De Niro.
Throughout his career, Rasuk has collaborated with a number of influential figures in the entertainment industry. He starred alongside Anne Hathaway in the romantic drama "Havoc," worked with Sofia Vergara on the hit television series "Modern Family," and shared the screen with Dwayne "The Rock" Johnson in "Ballers." He also worked with filmmaker Spike Lee on "Clockers" and "25th Hour."
In addition to his acting work, Rasuk has also dabbled in directing, helming the 2014 short film "Kris + Day." His talent behind the camera was recognized by film festival circuits, and the project went on to win several awards.