 No Pets (Tony Revolori)
Actor Tony Revolori has no pets.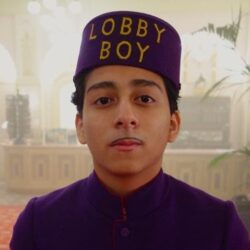 Birthday
April 28, 1996 (27)
Anthony Revolori is an American actor born on April 28, 1996. He's best known for his starring role as Zero Moustafa in Wes Anderson's The Grand Budapest Hotel (2014) with Ralph Fiennes, Adrien Brody, and Willem Dafoe. He's also known for his supporting role as Flash Thompson in the MCU films Spider-Man: Homecoming (2017), Spider-Man: Far From Home (2019) and Spider-Man: No Way Home (2021) with Tom Holland, Zendaya, and Jacob Batalon.