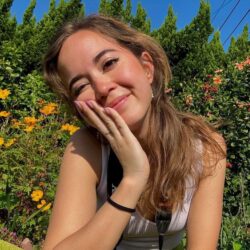 Birthday
May 24, 1998 (25)
Maya Higa is a notable American streamer and conservationist. She established Alveus Sanctuary, a nonprofit sanctuary for exotic animals that doubles as a virtual education center situated in Austin, Texas. In addition, she hosts the Conservation Cast, a podcast aired on her Twitch channel with the aim of bridging the gap between her viewers and the world of conservation.
While the spotlight often shines on celebrities in mainstream film or television, Higa has crafted her unique niche within the Twitch streaming ecosystem. Known for her entertaining and educational livestreams, she often introduces her viewers to an array of animals—fostering a deep love for conservation. Her channel has become a digital bridge that connects viewers to animal rehabilitation centers and educates them on wildlife conservation.
Higa has joined forces with a multitude of other well-known figures in the online space. Some of these collaborators include Mizkif (Matthew Rinaudo), Ludwig Ahgren, Hasan Piker, Pokimane (Imane Anys), Asmongold (Zack), Sodapoppin (Chance Morris), xQc (Félix Lengyel), Disguised Toast (Jeremy Wang), Nmplol (Nick Polom), and Shroud (Michael Grzesiek).
While conventional celebrities may boast about their Emmys or Oscars, Higa's achievements come in the form of successful philanthropic initiatives. She has managed to raise significant amounts for wildlife conservation and rehabilitation organizations. One of her most noted feats was fundraising $500,000 for Alveus Sanctuary, a project aimed at creating a sanctuary for rescued animals.