 No Pets (Lucy Moss)
Lucy Moss does not have any reported pets.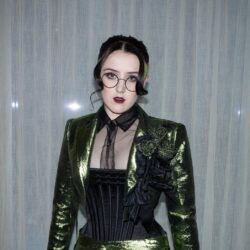 Birthday
January 13, 1994 (29)
Lucy Moss is a British director and playwright recognized for her impactful contributions to the theater industry. Her breakout role came with the creation of the hit musical "Six" in 2017. The show, which reimagines the lives of Henry VIII's six wives, gained international acclaim and catapulted Moss to the forefront of theatrical innovation.
Moss's creative journey has been marked by collaborations with a diverse range of celebrities and artists. Notable examples include working with Toby Marlow, her writing partner for "Six," as well as collaborating with choreographer Carrie-Anne Ingrouille and costume designer Gabriella Slade.
In terms of awards and recognition, Lucy Moss has garnered several prestigious honors for her outstanding contributions to the theater. She received the WhatsOnStage Award for Best New Musical in 2019 for "Six" and was nominated for the Laurence Olivier Award for Best New Musical in the same year.