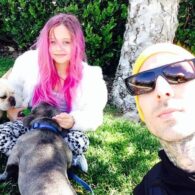 Blue, Biggie, Fudge, Louis, and Elvis (Dog)
Travis Barker and his kids, Alabama and Landon, had five French Bulldogs named Blue, Biggy, Fudge, Louis and Elvis. They sadly now have four, as Blue passed away on November 3, 2022. Blue's full name is Yung Blue Dawg and Fudge is his daughter. Travis posted the photo seen here to his Facebook page in 2014, which shows Alabama with Blue and Biggie.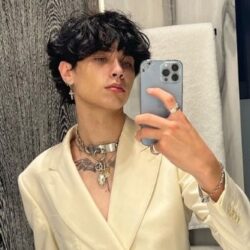 Birthday
October 9, 2003 (20)
Landon Asher Barker is an American musician and drummer. His dad is Blink-182 drummer Travis Barker and his sister is musician Alabama Barker.