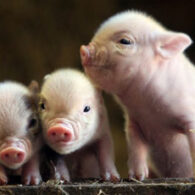 Buddy and Petunia (Pig)
Christensen has two black miniature pot-bellied pigs named Buddy and Petunia. They live on his farm in Ontario, Canada and he says he no longer eats pork since he got them. They enjoy the outdoors but are also "house pigs" who hang out on the couch and watch Iron Chef with Hayden.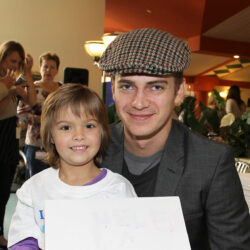 Birthday
April 19, 1981 (42)
Hayden Christensen is a Canadian actor. He is most famous for playing Anakin Skywalker in Star Wars: Episode II and Episode III. Born in Vancouver, Canada, he started acting at 12 years old with a supporting role in the Canadian TV show Family Passions. After a series of smaller roles, he earned critical acclaim for his role in House (2001) with Golden Globe and SAG award nominations.
In May 2000, it was announced that George Lucas chose him to take over Jake Lloyd's role as an older Anakin Skywalker in Star Wars: Episode II (2002) and Episode III (2005), co-starring Ewan McGregor and Natalie Portman. He is also known for his long-term relationship with actress Rachel Bilson, who he has one child with.