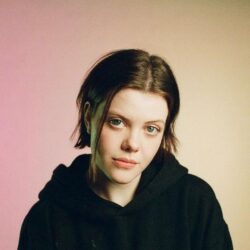 Birthday
July 9, 1995 (28)
Georgie Henley is an English actress, best known for her transformative role as Lucy Pevensie in "The Chronicles of Narnia" film series.
Building upon her defining role in "The Chronicles of Narnia," Georgie Henley extended her on-screen presence into both films and television. She continued to captivate audiences with her role in "Perfect Sisters," exploring more complex characters and narratives. On the smaller screen, Henley made a mark with her portrayal of Margaret Tudor in the miniseries "The Spanish Princess."
Over the years, Georgie Henley has built collaborative bridges with many individuals in the entertainment industry. Notably, she worked alongside fellow actors Skandar Keynes, Anna Popplewell, and William Moseley in the Narnia series. Furthermore, her partnerships with Ben Barnes in "Prince Caspian" and Tilda Swinton in multiple Narnia installments created memorable screen dynamics. Additionally, her collaboration with Abigail Breslin in "Perfect Sisters" demonstrated her ability to adapt and shine in different movie genres. Beyond these, she has shared screen time with talent like Peter Dinklage, Liam Neeson, Laura Carmichael, and Charlotte Hope.
One of her significant recognitions includes winning the Phoenix Film Critics Society Award for Best Performance by a Youth – Female for her portrayal in "The Chronicles of Narnia: The Lion, the Witch and the Wardrobe."