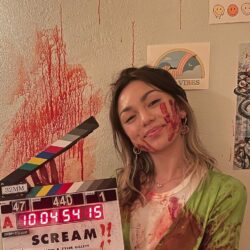 Birthday
December 12, 2000 (22)
Devyn Nekoda is a Canadian actress, widely recognized for her notable performances in popular film and television productions. Bursting onto the scene with the role of Vanessa Morita in the family-comedy series "Backstage," Nekoda has since established herself as a force to be reckoned with in the entertainment industry.
Nekoda's career blossomed early on with her role in "Backstage," a series that captured the highs and lows of young, aspiring artists at a prestigious art school. As Vanessa Morita, a ballet dancer, she offered a poignant portrayal of an artist striving for perfection, revealing a depth of character that drew widespread acclaim. Moreover, her performance as Madison in the television series "The Next Step" consolidated her position in the industry, showcasing her ability to step into a variety of roles seamlessly. Nekoda also made her mark on the big screen, starring in movies like "Dance Together."
In her journey through the entertainment industry, Nekoda has collaborated with a wide range of celebrated artists and influential individuals. A prime example of this is her work with Alyssa Trask, Thomas L. Colford, and Aviva Mongillo on "Backstage." In the film "An American Girl: Isabelle Dances Into the Spotlight," she shared screen space with Melora Hardin, known for "The Office," and Erin Pitt. Her portrayal of Arlene Takahashi in "Degrassi: The Next Generation" saw her work alongside Ana Golja and Ricardo Hoyos.