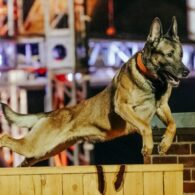 America's Top Dog
David Koechner does not have any pets. Koechner does host a show called America's Top Dog which started in 2020. On the show, police and civilian K-9 teams are tested on their speed, agility, scenting ability and teamwork by completing a series of tasks on obstacle courses designed by experts to mimic real-life challenges that the furry heroes face every day on the beat.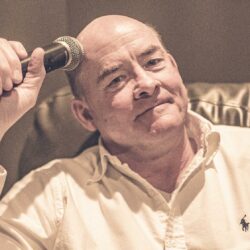 Birthday
August 24, 1962 (60)
David Koechner is an American actor and comedian. He is best known for playing roles such as Champ Kind in the Anchorman films and Todd Packer on NBC's The Office.
After his breakout role as Champ Kind in the 2004 comedy Anchorman, Koechner began appearing frequently with larger supporting roles in many high-profile comedic films including Talladega Nights, Thank You for Smoking, Waiting…, Semi-Pro, The Goods: Live Hard, Sell Hard, and Extract. His first leading film role, as Coach Lambeau Fields in Fox Atomic's sports comedy, The Comebacks opened on October 19, 2007. More recently, Koechner reprised his role of Champ Kind for Anchorman 2: The Legend Continues, co-starred in the horror-comedy Krampus, and received praise from critics for his dark turn in the 2014 black comedy Cheap Thrills. He co-starred in the sitcoms Bless This Mess and Superior Donuts and recurred on Comedy Central's Another Period and on Showtime's reboot of Twin Peaks. He makes regular appearances on the ABC sitcom The Goldbergs and provides the voices of Dick Reynolds on American Dad! and Bob Pogo on F Is for Family.