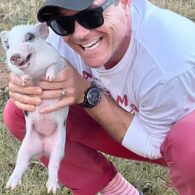 Clayne Crawford Farms
Clayne Crawford launched a Farm YouTube channel in October 2023, showcasing snippets of his pigs, goats, cows, and family moments at his ranch.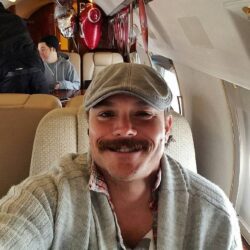 Birthday
April 20, 1978 (45)
Clayne Crawford is an American actor with a footprint in the entertainment industry, recognized for his role as Martin Riggs in the television series "Lethal Weapon."
Crawford's journey through the lens began with small roles, but his portrayal of Martin Riggs in "Lethal Weapon" from 2016 to 2018 carved his niche in the industry. Besides this, he is known for his work in the critically acclaimed Sundance drama "Rectify" where he played Ted Talbot Jr., and his role in the film "A Love Song for Bobby Long."
Throughout his career, Crawford has had the chance to work alongside numerous well-regarded figures in the industry. Some of these include actors Damon Wayans, Sean William Scott, Abigail Spencer, and Adelaide Clemens, as well as directors like Scott Teems and Adam Arkin.
Crawford's work in "Rectify" was particularly well-received and contributed to the show's multiple Peabody Award nominations. His embodiment of complex, nuanced characters has often been cited as a hallmark of his acting career, solidifying his standing in the industry as a capable and compelling actor.