 No Pets (Chris Riddell)
Chris Riddell does not have any reported pets.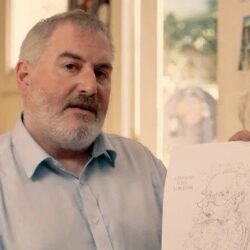 Birthday
April 13, 1962 (61)
Chris Riddell is a highly acclaimed British political cartoonist and illustrator. He is best known for his work as a political cartoonist for "The Observer" newspaper, where he has been drawing insightful and thought-provoking cartoons for over two decades. Riddell's distinctive style, which blends traditional pen-and-ink drawing with digital techniques, has made him one of the most recognizable and influential political cartoonists of his generation. In addition to his work in newspapers, Riddell has also illustrated a number of award-winning children's books and has created illustrations for numerous magazines and publications. He is widely regarded as one of the most talented and imaginative illustrators working today, and his work continues to captivate audiences with its wit, intelligence, and political commentary.