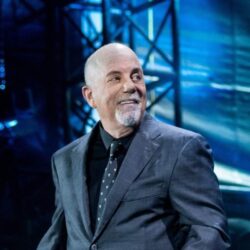 Birthday
May 9, 1949 (74)
Billy Joel is an American musician and songwriter, widely renowned for his impressive musical career spanning over five decades. Joel's musical style is a unique blend of jazz, pop, classical, and rock, and he is widely considered one of the most influential and successful singer-songwriters of all time.
Joel's career began in the early 1970s when he released the hit single "Piano Man", which shot to number 25 on the Billboard Hot 100 chart. Since then, Joel has released over a dozen albums and top singles, including "Uptown Girl", "We Didn't Start the Fire", and "It's Still Rock and Roll to Me".
Joel has also collaborated with numerous other artists throughout his career, including Elton John, Ray Charles, and Tony Bennett. He has been inducted into the Rock and Roll Hall of Fame, and has won numerous awards, including the Grammy Lifetime Achievement Award for his musical contributions.