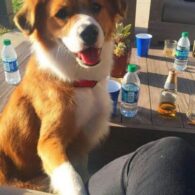 Dodger
Chris Evans has a beloved rescue dog named Dodger that's a Boxer-mix breed. Evans was filming for the movie Gifted, where one of the scenes was in a dog kennel. He asked if the dogs were actors or were actually rescue dogs. After finding out they were up for adoption, he picked out Dodger.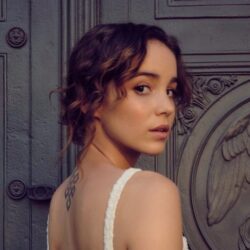 Birthday
July 10, 1997 (26)
Alba Baptista is a Portuguese actress best known for her leading role in the Netflix series Warrior Nun.
Baptista's foray into the world of acting began with Portuguese films and television, eventually garnering attention on the global stage. She portrayed the character Laura in the movie Patrick, drawing praise for her compelling performance. However, her breakout moment came with her role as Ava Silva in Warrior Nun, a series that quickly became popular on Netflix.
Baptista has shared the screen with Gonçalo Waddington in the film Patrick, building a dynamic rapport that contributed to the narrative's depth. In Leviano, she worked alongside actors such as Anabela Teixeira and Diana Marquês Guerra. Additionally, her collaboration with showrunner Simon Barry in Warrior Nun contributed to the series' distinctive flavor. She has also worked with Joaquim Leitão in Jogo Duplo and Virados do Avesso.
In recognition of her impressive work, Baptista has been the recipient of several awards. Notably, she won the Sophia Award for Best Actress in a Leading Role for her performance in Patrick. This award, presented by the Portuguese Academy of Cinema, highlights the most outstanding contributions in Portuguese film.
Alba Baptista married actor Chris Evans in September 2023.