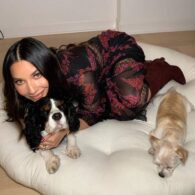 Chance and Frankie
Olivia Munn has two rescue dogs: Chance, a Cavalier King Charles and Frankie, a terrier mix. Munn shares ownership of the dogs with her former partner Aaron Rodgers. In August 2021, her two pups has a serious health scare and were sick for a few weeks, but luckily recovered fully. Munn said that the cause was contaminated water from communal doggy water bowls.
After their recovery, Munn, Chance, and Frankie teamed up with Petco to raise awareness about pet mental health, with Petco offering a free virtual training seminar on separation and social anxiety.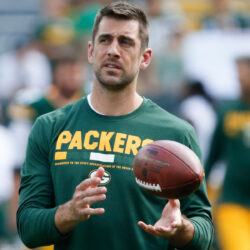 Birthday
December 2, 1983 (39)
Aaron Rodgers is an American football quarterback for the Green Bay Packers of the National Football League (NFL). Rodgers played college football for the California Golden Bears and was later selected in the first round of the 2005 NFL Draft by the Packers.
Aaron Rodgers is third on the NFL's all-time regular season career passer rating list while also having had the highest passer rating, the best touchdown to interception ratio and the lowest passing interception percentage in NFL history throughout the entire 2010s decade.
He is married to Shailene Woodley.