Miranda Lambert, an icon for both her country music and her animal advocacy, has shared the sad news of her dog Thelma passing away on Instagram. Eight years ago, she adopted two Great Pyrenees named Thelma and Louise, named after the classic 90s movie Thelma and Louise, which starred Geena Davis and Susan Sarandon, respectively.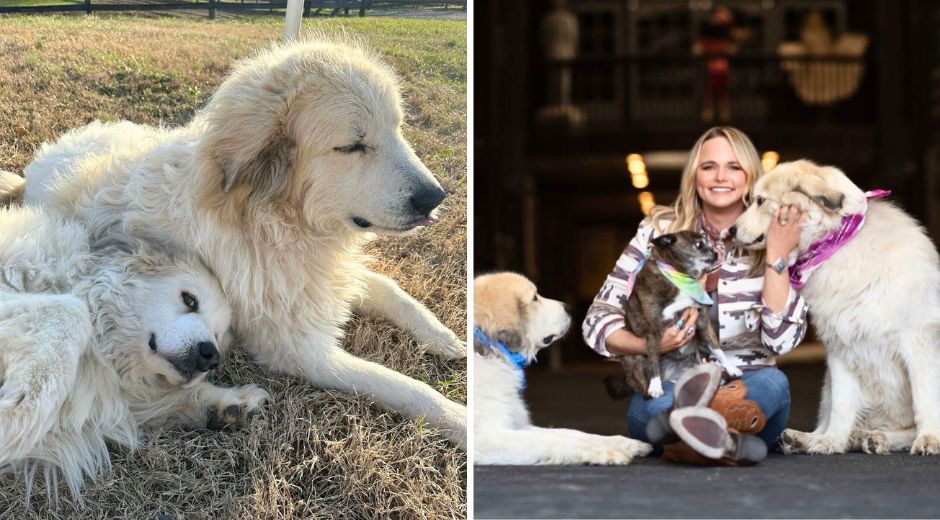 May 1 , 2016 I adopted 2 beautiful Great Pyrenees named Thelma and Louise to watch over one of my happiest places on earth. My farm outside of Nashville. The Kitties , chickens and mini horses needed to be looked after and these 2 girls have done that since the day we brought them home.

@mirandalambert, Instagram, July 25, 2023
Lambert tells the story of how she fell in love with the pair of Pyrenees on a 10-hour bus ride from Dallas to Nashville with them. The Pyrenees are known for being farm guard dogs, with these two spending their years roaming free on her property while looking out for her family of farm animals and rescued pets. Louise has now retired from her farm duties and now focuses her free time on getting snuggles. Make sure to scroll through the gallery she posted below.
It hurts so bad to say goodbye to these sweet companions but their love is always worth it. How lucky are we do get to have friends like Thelma. I am so proud to have been part of her story. Thank you to my friends and farm managers Julia and Tommy for taking such good care of her and everyone of my fur babies and loving them like they are your own. We all miss you Telm Telm. Y'all don't forget , love a shelter pet.

@mirandalambert, Instagram, July 25, 2023
You can meet the rest of Miranda Lambert's celebrity pet rescues here.