A woman in Chongqing, China (Username: douyin/31390575) opened a dog cafe in 2019 that featured a pack of rambunctious Huskies. Her canine staff totaled 17 and spanned four generations of Huskies. With COVID starting soon after, business was really challenging. Then when her lease ended, she had to shut down.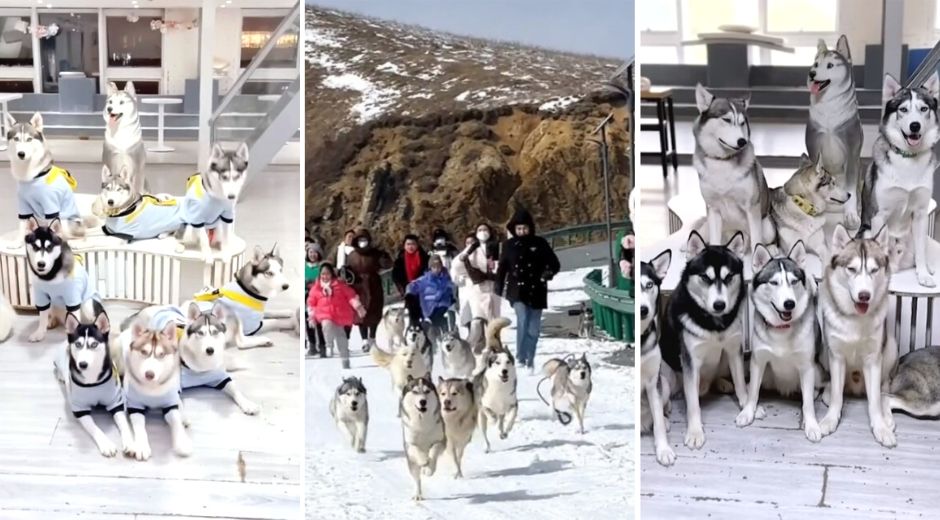 But the owner wasn't giving up on her extended furry family, who spent their whole lives together. So she loaded all 17 onto a truck, which took 3 people 5 hours to wrangle. She then drove hours to her hometown to surprise her parents for Lunar New Year. They were pretty surprised and not too pleased, but they quickly helped out and got the Husky pack settled in. The owner said it can be tiring to manage them, but they also heal her. She hopes to open another Husky cafe in the future.
For another hard-working Husky, check out Haiku the Singing Husky.