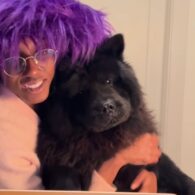 Chow Chow
In May 2023, Ziwe revealed on Instagram that she has a pet black bear. Jk, Ziwe has a dog that's a black Chow Chow.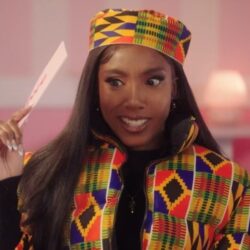 Birthday
February 27, 1992 (31)
Ziwerekoru "Ziwe" Fumudoh is an American comedian, writer, and performer known for her sharp wit and ability to tackle sensitive subjects with humor. She is best known for her work on television shows like "The Rundown with Robin Thede" and "Desus & Mero," as well as her own Showtime series, "Ziwe."
Throughout her career, Ziwe has collaborated with several high-profile celebrities, including Gloria Steinem, Phoebe Bridgers, Ilana Glazer, Mia Khalifa, Nicole Byer, Hannibal Buress, Drew Barrymore, Julia Fox, and Fran Lebowitz. She has also worked on writing and producing projects, including "Dickinson" and "The Onion News Network."
In addition to her television work, Ziwe has also gained a large following on social media for her satirical interviews and skits. She often uses her platform to bring attention to issues of race and identity, while also delivering hilarious commentary on pop culture and current events.
Ziwe's comedic talent has earned her numerous accolades, including being named one of Forbes' 30 Under 30 in the entertainment industry in 2019. She has also been featured in publications such as The New York Times, Vanity Fair, and The Guardian.