Anyone with a Husky cross or a dog with a sharp nose and pointy ears will know what it's like at a dog park – "Is that a wolf!?". Usually never in a bad way. People are curious. The answer is almost always "no, 'just' a mix". That's not the case for Willow. She is a true Wolfdog. Sorry to say, she was a true Wolfdog. Willow moved after getting struck by a car in 2018, but her legacy remains.
Willow at the pumpkin patch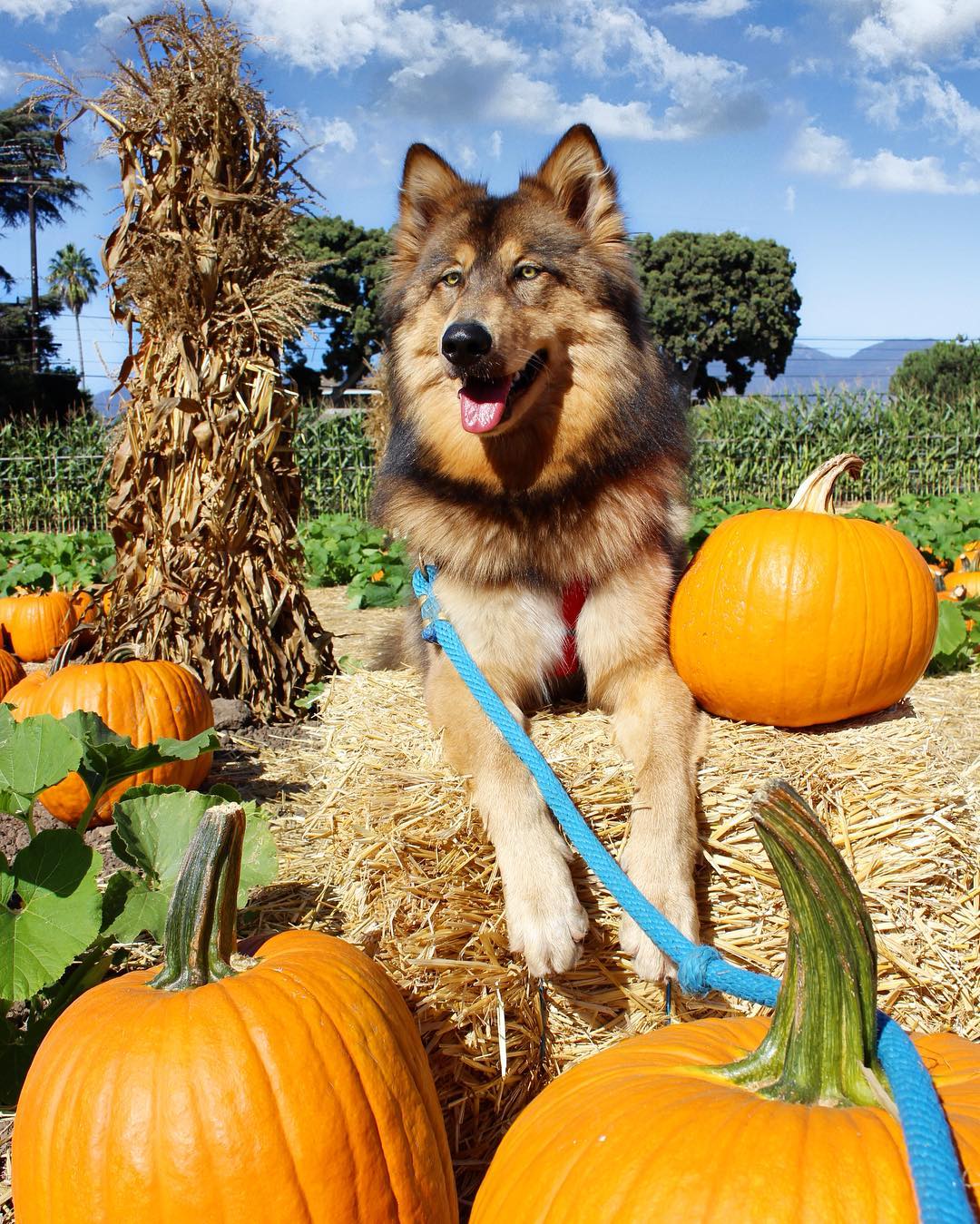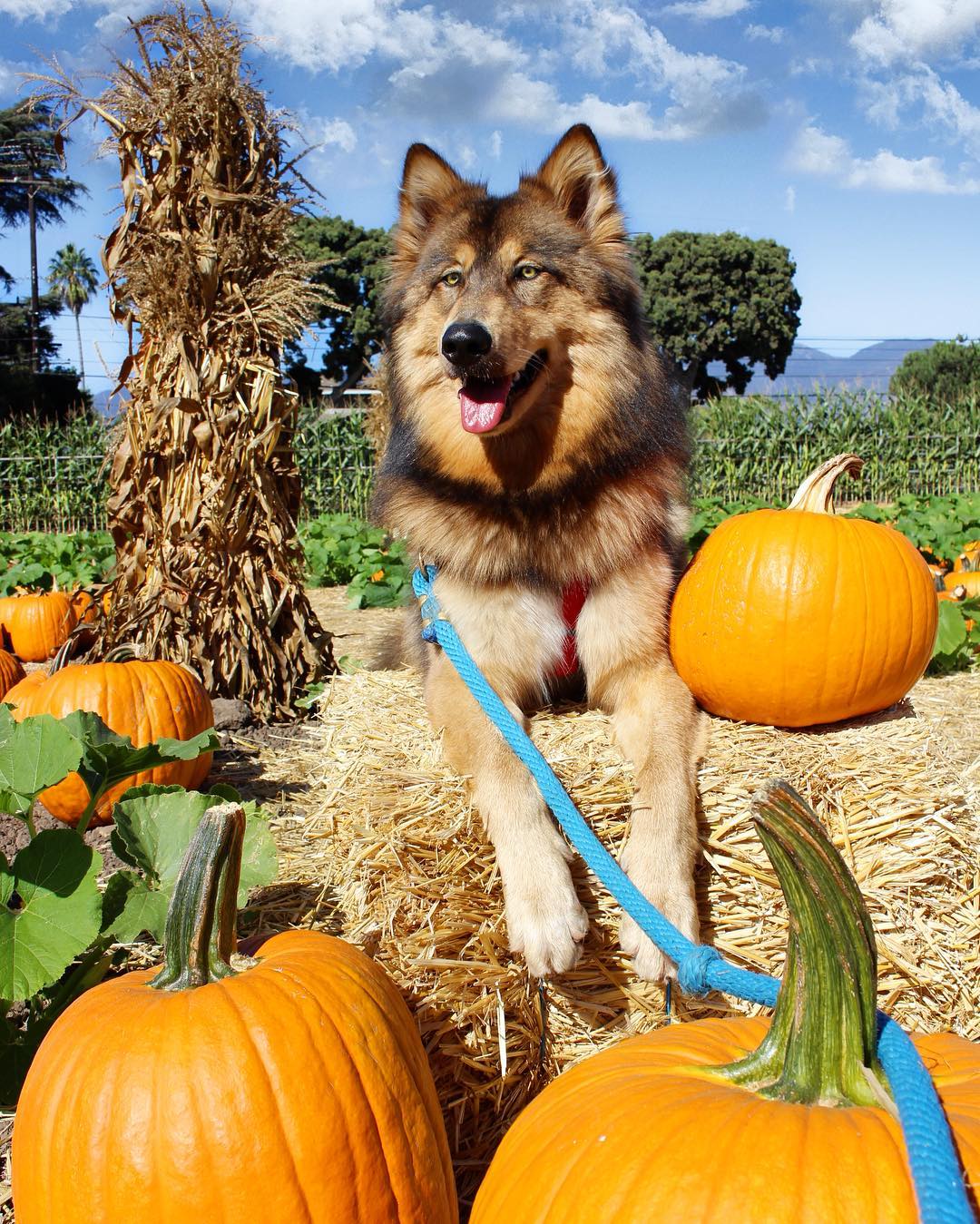 From Willow, we have her beautiful "offspring" – Phoenix. There were actually six pups in the litter, but her dog mom, Courtney, kept one of them. What makes these pups unique? Well, they are the first Wolfdog clones in the world. The cloning was done by a Texas-based company, ViaGen Pets. The company gained popularity among celebrities in 2016 after cloning Barbra Streisand's fur baby Samantha in 2018.
The first Wolfdog clones in the world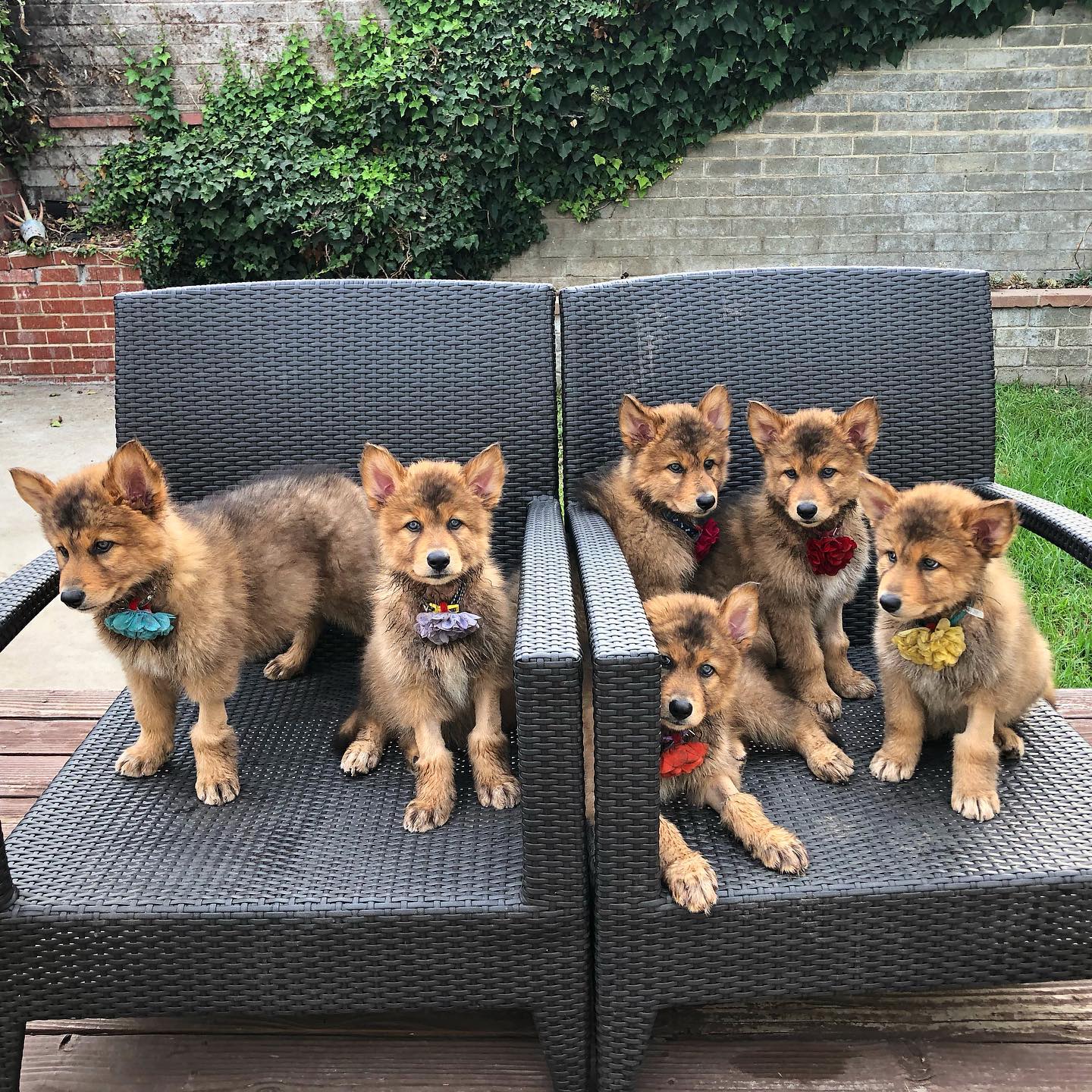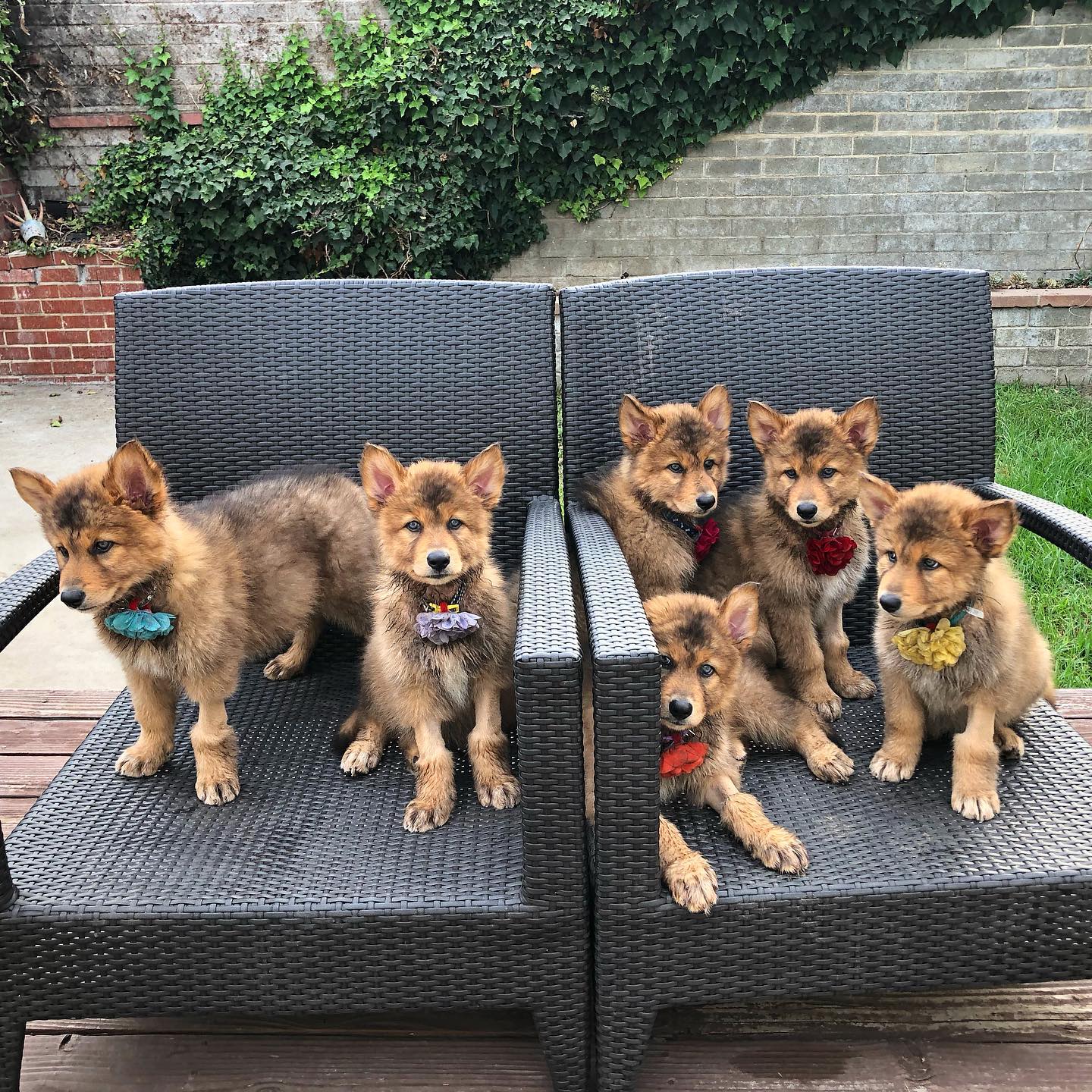 While many may look negatively at the concept of cloning, the reality is cloning is not some science fiction lab creation. The technology takes the original DNA then passes it on to a surrogate mother. Nature takes over the rest of the process and the result is a dog, cat, or fur friend that looks and COULD act exactly like the original. Our personalities are shaped by our experiences from there and unless you take a Nathan Fielder approach to life, it's almost impossible to replicate our experiences. For those that don't know about his HBO show, The Rehearsal, Nathan takes experiences to a new level by staging every possible scenario and building a flow chart of possibilities. It's worth a look but really impossible to replicate at home.
Phoenix with her mom Courtney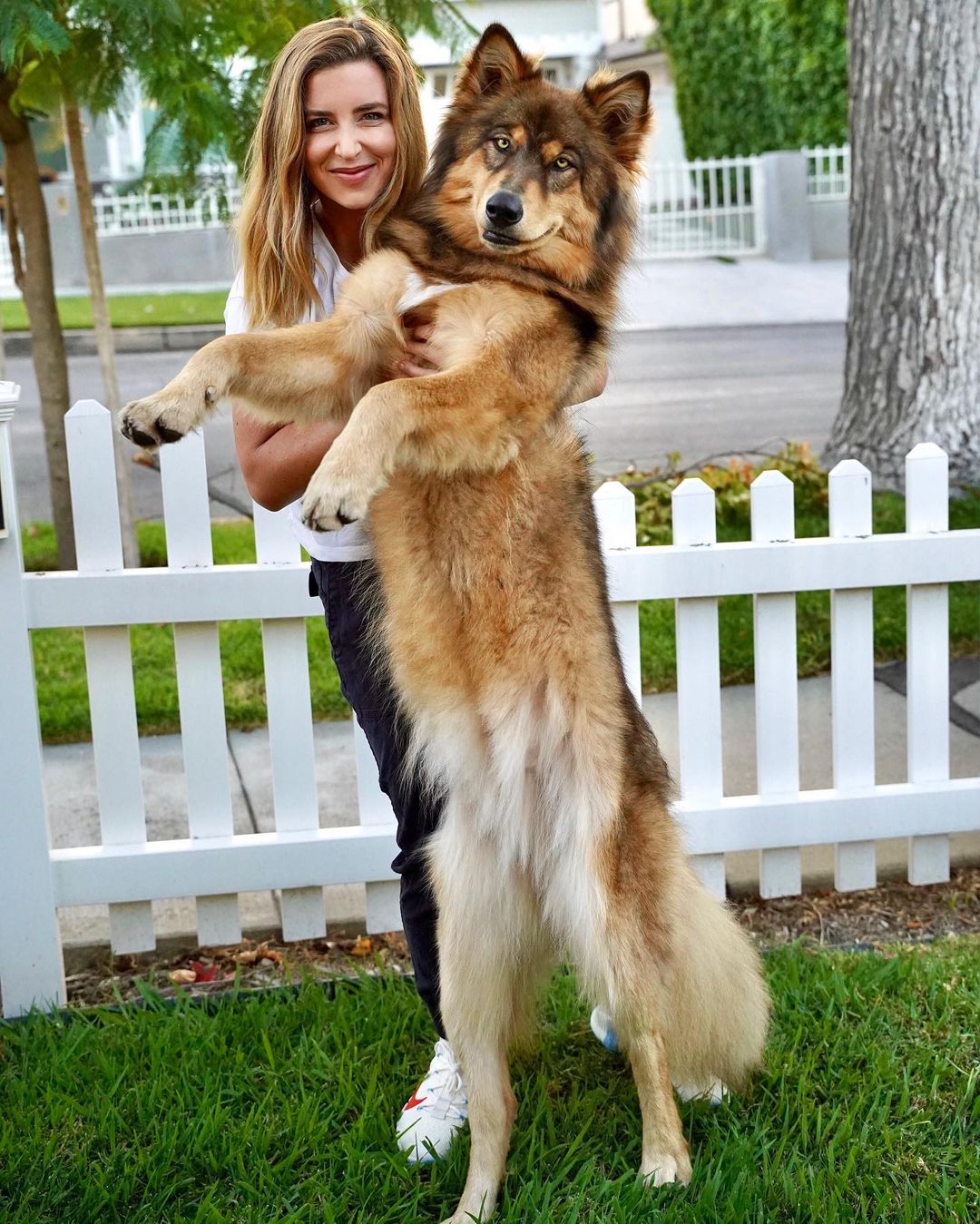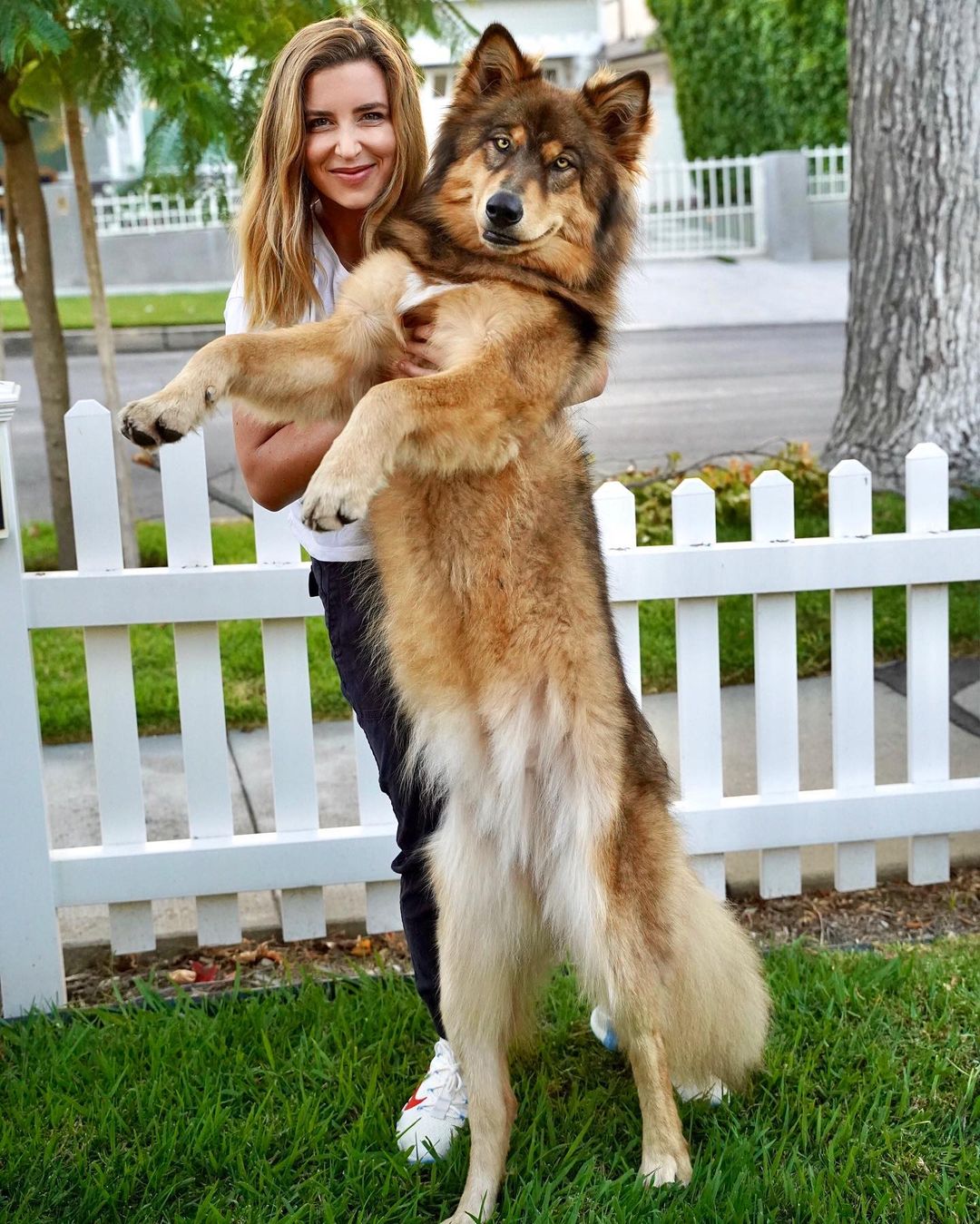 Lets get back to the wolf pack. The three dogs you'll see on the Instagram, @wander_with_willow, account are Phoenix, Bane, and Nala. The oldest being Nala, their website says she was born March 15, 2013, and she's a Australian Shepherd, Golden Retriever, Siberian Husky mix. Following Nala is Bane, he's another Wolfdog born in 2018. Finally we have Phoenix.
The Pack
Majestic… who's their stylist?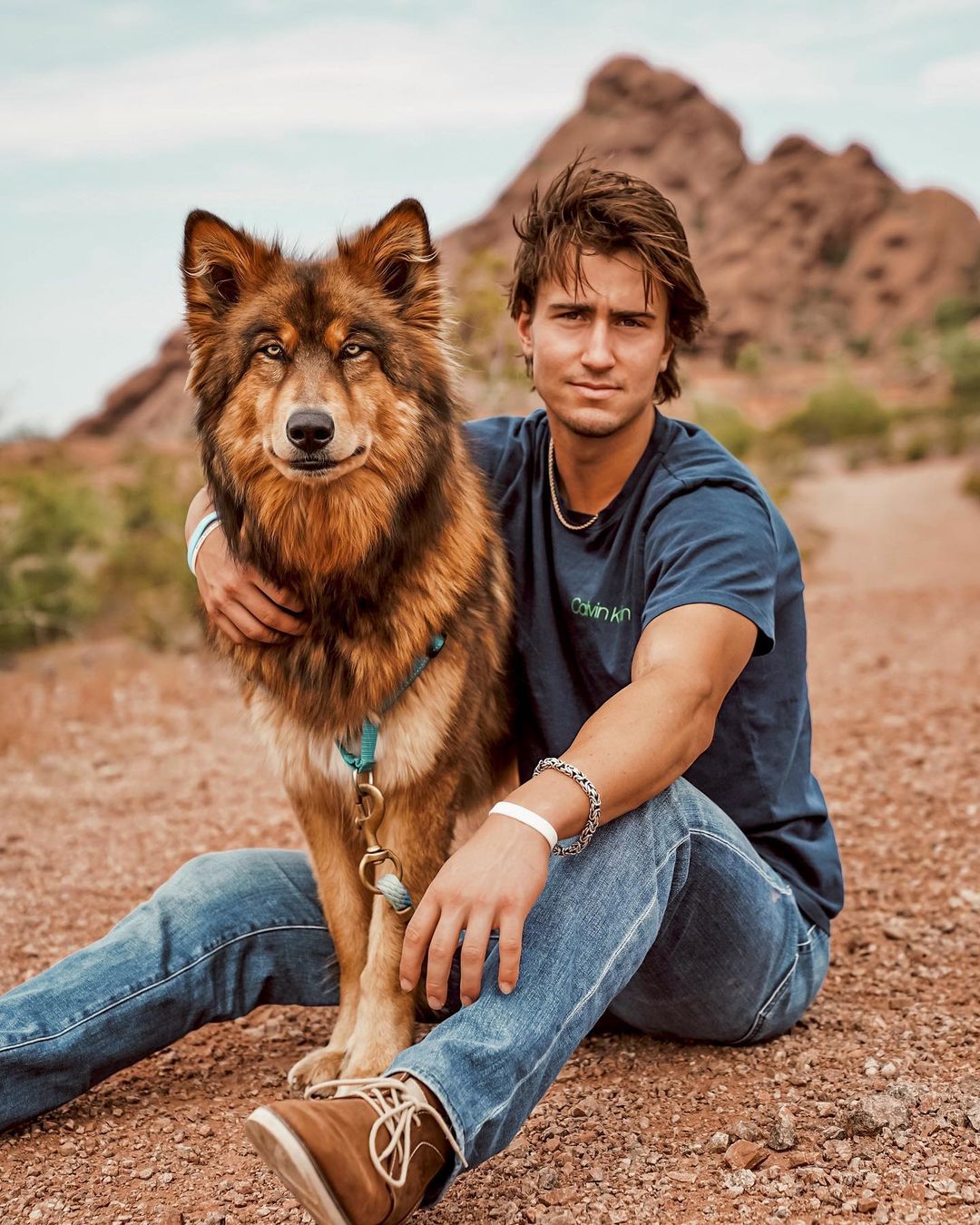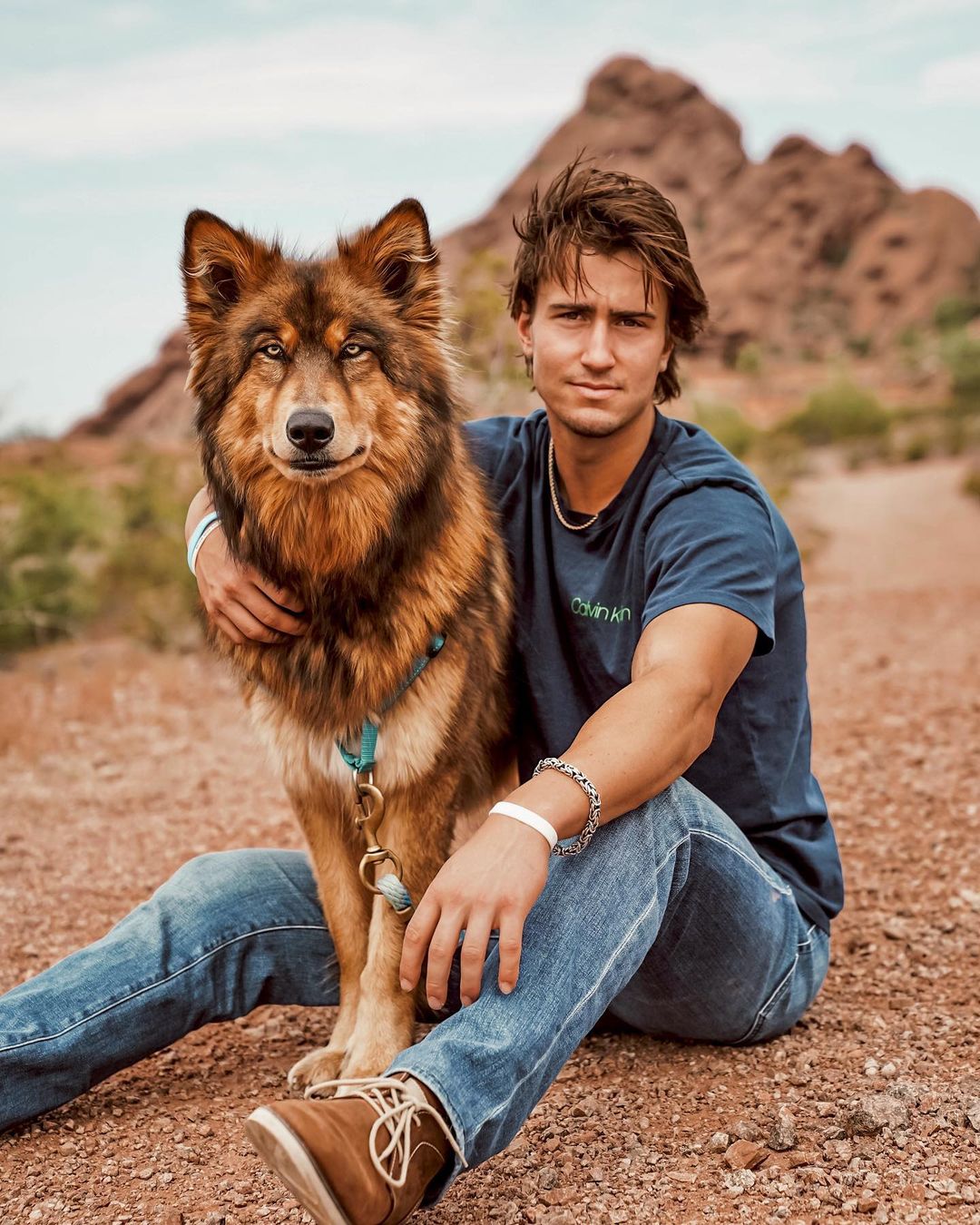 "Everything was screaming: the sea, the wind, my heart" – Yann Martel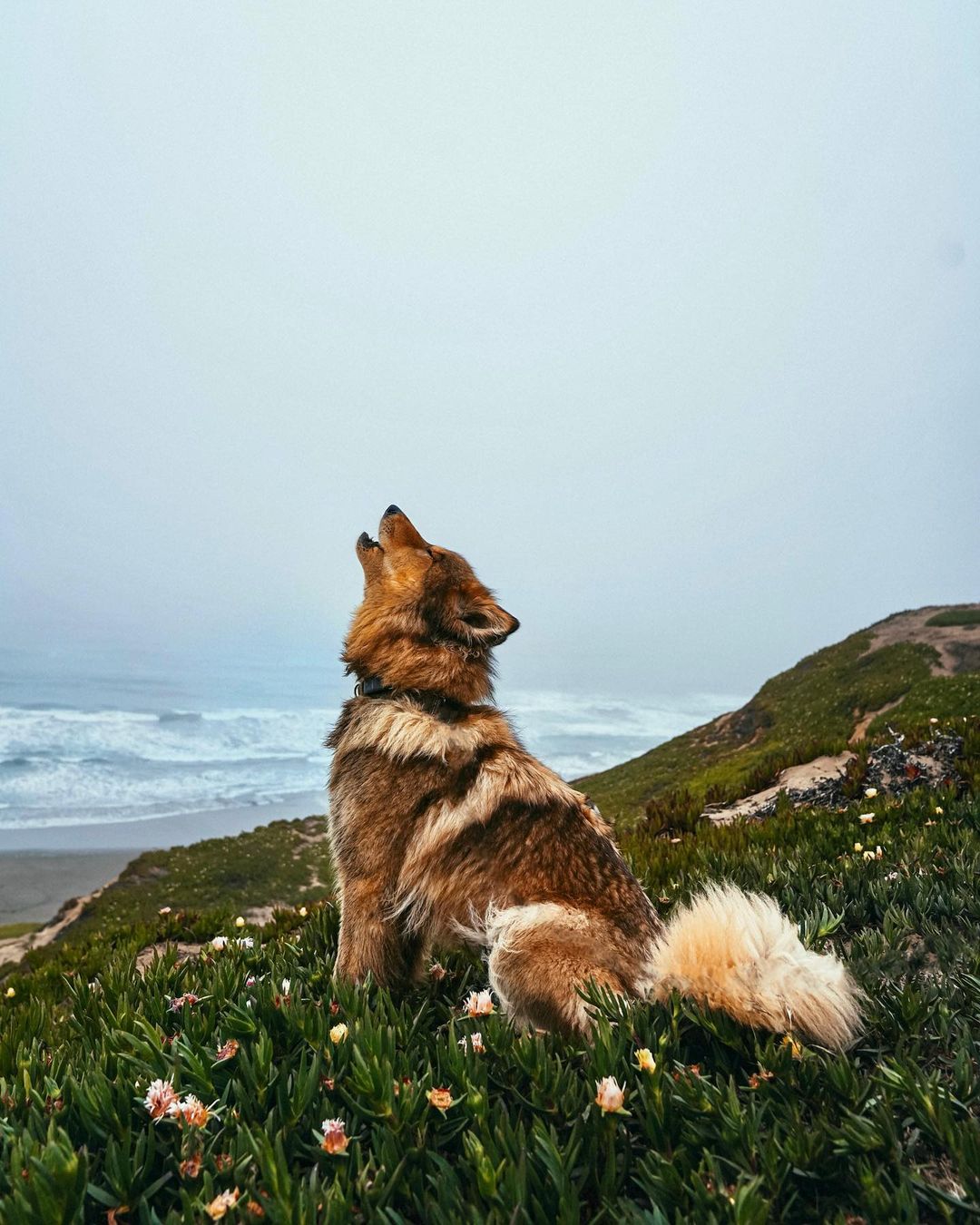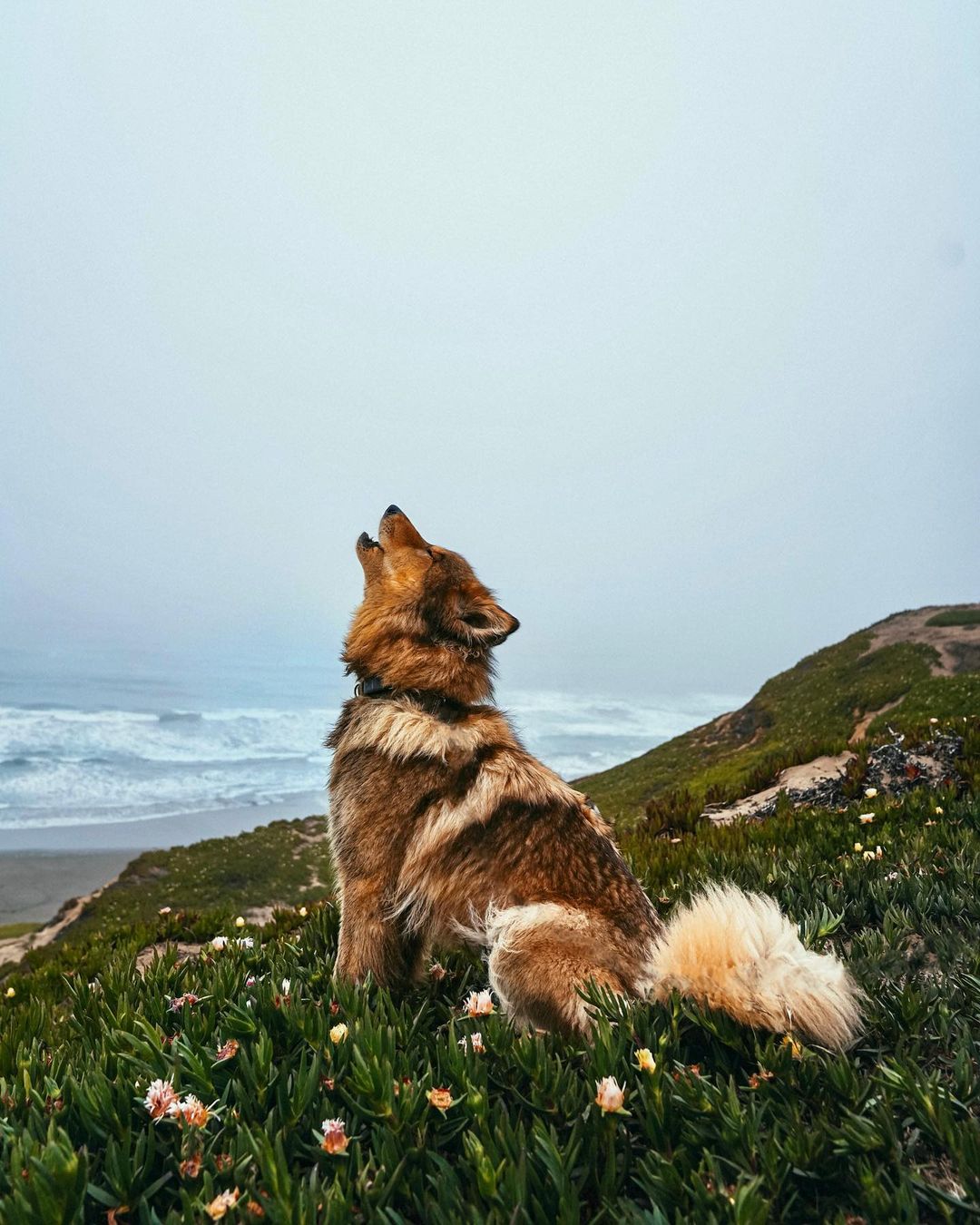 The trio are travelers and that's more than obvious by their content. The lucky dogs seem to spend all day and night backpacking through the mountains, passing by running rivers, and enjoying relaxing sunsets (with the occasional pumpkin patch). Sounds like a nice life.
There's much more to the story and their adventures but we should let the founders tell it. Make sure to visit Phoenix, Bane, and Nala on their TikTok, Instagram, and their Website.