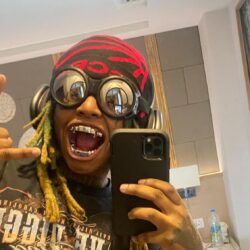 Birthday
September 20, 1999 (24)
ZillaKami is a American rapper, noted for his aggressive style and grim lyrics, that played an instrumental role in pioneering the trap metal genre.
The world was introduced to the unique sonic storm of ZillaKami through his debut mixtape "Hell or High Water," in 2018. This was an innovative fusion of trap and heavy metal, overlaid with his distinctive guttural delivery, and became a landmark in the trap metal genre. His follow-up project, "City Morgue Vol. 1: Hell or High Water," not only reiterated his signature style but also showcased his growth as an artist.
Throughout his career, ZillaKami's music has been enriched by collaborations with numerous influential figures in the music world. His partnership with fellow New Yorker, SosMula, resulted in the formation of the rap duo "City Morgue." Their raw energy and relentless sound proved a formidable pairing. In addition to this, he has joined forces with notable artists such as Denzel Curry in "The Balloons," and collaborated with 6ix9ine on several tracks including "Hellsing Station" and "Yokai." Other collaborations extend to producers like Thraxx and Ronny J, along with artists like Jasiah, Nascar Aloe, and Josiah.
ZillaKami has a growing number of achievements under his belt. His music, particularly within the trap metal genre, has seen significant commercial success, with his debut mixtape charting on several billboard listings. Additionally, the City Morgue's album "TOXIC BOOGALOO" peaked at number 96 on the Billboard 200.