 No Pets (Yu Nana)
Yu Nana does not have any reported pets.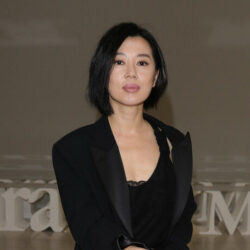 Birthday
September 5, 1978 (45)
Yu Nana is a Chinese actress born in Dalian, China. She started acting at a young age doing commercials at the age of 4. She later enrolled in the Beijing Film Academy and began working in films immediately after. Her first major role was in Lunar Eclipse (1999) as a shy, retiring wife by day and a wild party animal by night which won her Best Actress at the Deauville Asian Film Festival. The success led to three more films Jingzhe (2003), Tuya's Marriage (2006), and Weaving Girl (2009). The three roles earned her Best Actress accolades at the Golden Rooster Award and Paris International Film Festival in 2003, Best Actress prize from the Chicago International Film Festival and the FIPRESCI prize from the 2009 Montreal World Film Festival.
Her success in Asian cinema led her to opportunities in the US in Diamond Dogs (2007), Speed Racer (2008) and The Expendables 2 (2012).