 No Pets (Thom Yorke)
Thom Yorke has been noted to have pets over the years but he does not currently have any reported pets.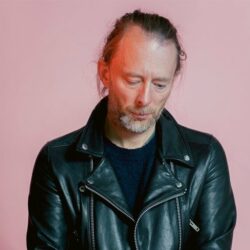 Birthday
7 October 7, 1968 (55)
Thom Yorke is an English musician and the main vocalist and songwriter of the rock band Radiohead. A multi-instrumentalist, he mainly plays guitar and keyboards and is noted for his falsetto. He has been described by Rolling Stone as one of the most influential singers of his generation.
Yorke is an activist on behalf of human rights, animal rights, environmental and anti-war causes, and his lyrics incorporate political themes. He has been critical of the music industry, particularly of major labels and streaming services such as Spotify. With Radiohead and his solo work, he has pioneered alternative release platforms such as pay-what-you-want and BitTorrent. Along with the other members of Radiohead, he was inducted into the Rock and Roll Hall of Fame in 2019.