 No Pets (Nick Kroll)
Nick Kroll does not have any reported pets.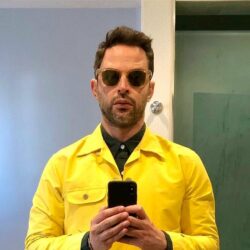 Birthday
June 5, 1978 (44)
Nick Kroll is an American actor, comedian, writer, and producer. He gained recognition for his role as Rodney Ruxin on the comedy series The League (2009-2015), for creating and starring in the Comedy Central series Kroll Show (2013-2015), and the animated Netflix series Bigmouth (2017). He has had supporting roles in films such as I Love You, Man (2009) with Paul Rudd, Date Night (2010), Get Him to the Greek (2010), Dinner for Schmucks (2010), and A Good Old Fashioned Orgy (2011).
Kroll has also had roles in films such as Adult Beginners (2014), Joshy (2016), My Blind Brother (2016), Sausage Party (2016), Loving (2016), Captain Underpants: The First Epic Movie (2017), and The House (2017). Kroll's guest starred in television shows such as Parks and Recreation (2011–2015) with ex-girlfriend Amy Poehler, Community (2011) alongside Donald Glover, and New Girl (2013).