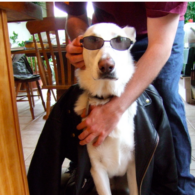 Cabal (2003-2013)
Neil Gaiman has a dog named Cabal. He originally met him as Buck on the side of a highway where he thought the dog was lost and a stray. After stuffing the dog into his tiny car, he dropped Buck off at the local Humane Society known to be a no-kill shelter. The shelter managed to contact the owner who was a an aging farmer that could no longer look after the dog. After reaching back out to Neil, the Humane Society was able to get the dog from the farmer, and allowed Neil to adopt him. Shortly after that, Buck became Cabal, and had a long life with Neil from 2003-2013.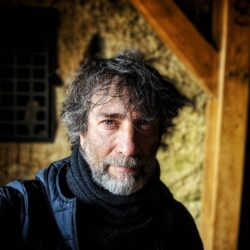 Birthday
November 10, 1960 (62)
Neil Gaiman is an English author of short fiction, novels, comic books, and graphic novels. His most popular series are The Sandman and novels Stardust, American Gods, Coraline, and The Graveyard Book. For his work, he's earned many awards including the Hugo, Nebula, and Bram Stoker awards, as well as the Newbery and Carnegie medals. Many of his stories have been adapted into television series and theatre.