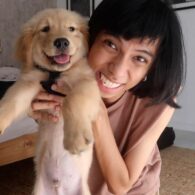 Tabi and Period
In November 2020, Mimiyuuuh adopted two rescues named Tabi and Period. She announced the news with a YouTube video.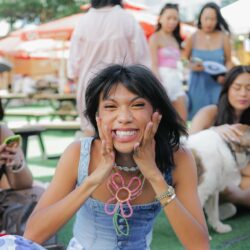 Birthday
November 11, 1996 (26)
Jeremy Lomibao Sancebuche, known as Mimiyuuuh, is a popular content creator, social media personality, and YouTuber. Known for their unique sense of humor and distinct fashion style, Mimiyuuuh has garnered a massive following with over 6 million subscribers across social media in 2023.
Mimiyuuuh rose to fame through her funny and relatable YouTube videos, where they showcased her quirky fashion sense. Mimiyuuuh's breakout role as a content creator came with the release of her own music single titled "DYWB" (Duyan). The song quickly gained popularity and became a viral hit with her massive following.
Mimiyuuuh has collaborated with fellow content creator and actress Alex Gonzaga, where they worked together on various comedic skits and challenges. Mimiyuuuh has also collaborated with actress and beauty queen Pia Wurtzbach, creating entertaining and lighthearted content that resonated with their shared audience. Additionally, she has joined forces with the renowned vlogger and social media personality Wil Dasovich, combining their unique styles and comedic talents to create engaging videos.
In addition to their work in the entertainment industry, Mimiyuuuh is actively involved in advocating for animal rights and welfare. She held her 25th birthday at an animal shelter in November 2021 where she used her platform to raise awareness for pets in need.