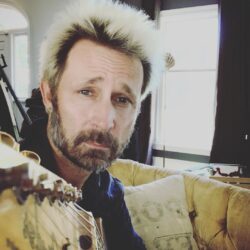 Birthday
May 4, 1972 (51)
Mike Dirnt, born Michael Ryan Pritchard, is an American musician and songwriter, best known as the bassist, co-lead vocalist and co-founder of the legendary punk rock band Green Day.
Dirnt's music career started from humble beginnings, playing in a band called Sweet Children alongside childhood friend Billie Joe Armstrong. The two later rechristened the band to Green Day, which catapulted them into international fame. Known for his melodic basslines and energetic stage presence, Dirnt has greatly contributed to the band's influential albums like "Dookie," "American Idiot," and "Revolution Radio," marking key moments in punk rock history.
Throughout his illustrious career, Dirnt has collaborated with an array of artists and personalities. These include performances with U2, collaborations with The Network and Foxboro Hot Tubs, and guest appearances on TV shows like "King of the Hill" and "The Simpsons" alongside bandmates Tré Cool and Billie Joe Armstrong.
As a member of Green Day, Dirnt has been part of numerous award-winning achievements. The band has garnered five Grammy Awards, with major wins including Record of the Year for "Boulevard of Broken Dreams" and Best Rock Album for "American Idiot" and "21st Century Breakdown." Dirnt's dynamic bass playing and co-songwriting have been instrumental in Green Day's 2015 induction into the Rock and Roll Hall of Fame, cementing their position in music history.