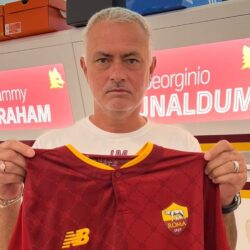 Birthday
January 26, 1963 (60)
José Mourinho, widely recognized as one of the most successful football managers, has achieved fame with numerous football clubs across Europe. Known for his strategic acumen and polarizing personality, Mourinho has left an indelible mark on the sport of football.
Mourinho's career began at Benfica, but he truly came into the spotlight during his tenure at FC Porto, where he won the UEFA Champions League in 2004. Subsequent managerial stints at Chelsea, Inter Milan, Real Madrid, Manchester United, Tottenham Hotspur, and AS Roma have cemented his reputation. During his time at Inter Milan, he achieved a historic treble, winning the Serie A, Coppa Italia, and UEFA Champions League in the 2009-2010 season.
Throughout his career, Mourinho has collaborated with various football stars and influential figures in the game. Among them, Cristiano Ronaldo at Real Madrid, Frank Lampard at Chelsea, Zlatan Ibrahimovic at Inter Milan, John Terry also at Chelsea, Wesley Sneijder at Inter Milan, Didier Drogba at Chelsea, Sergio Ramos at Real Madrid, Harry Kane at Tottenham Hotspur, and Paul Pogba at Manchester United.
Mourinho's achievements include three Premier League titles with Chelsea, two Serie A titles with Inter Milan, and a La Liga title with Real Madrid. Among his continental triumphs are two UEFA Champions League titles, one with Porto and another with Inter Milan. His success is not limited to club football, as he has also won domestic cups like the FA Cup, Coppa Italia, and Copa del Rey.