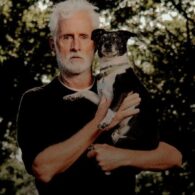 Peanut
John Slattery has a little rescue dog named Peanut. He's seen her posing with him for a New York Times article. He got the black and white dog, who was originally called Oreo, from Animal Haven shelter in New York.
Photo Credit: New York Times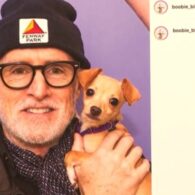 Boobie Billie
John Slattery fostered a dog named Hazel from Animal Haven rescue in New York. he was hoping Hazel would be a good roommate for Peanut, but she had too much energy for the senior Peanut. Slattery then returned Hazel to the rescue where she had another human waiting to adopt her.
Hazel soon became a celebrity pet herself. She changed her name to Boobie Billie and is now a pet influencer with over 250k followers. You can follow her at @boobie_billie. And since she's become a star, whenever she's asked about Slattery, she doesn't say much other than they used to be roommates but it didn't work out.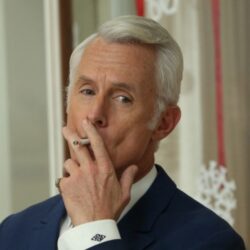 Birthday
August 13, 1962 (60)
Slattery has had a long and distinguished career in television and film. He is perhaps best known for his role as Roger Sterling on the award-winning television series Mad Men, for which he earned four Emmy nominations and a Golden Globe nomination. Mad Men also starred Jon Hamm, Elisabeth Moss, January Jones, Kiernan Shipka, and Christina Hendricks. He made his big-screen debut in the 1995 movie Bad Boys with Will Smith and Martin Lawrence. and later starred in the critically acclaimed Kicking and Screaming and Home Alone 3. He also starred in the acclaimed series Desperate Housewives and Veep. In the Marvel Cinematic Universe, Slattery plays Howard Stark, the late father to Robert Downey Jr.'s character Tony Stark/Iron Man.