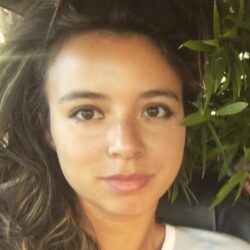 Birthday
November 2, 1986 (36)
Isobel Yeung is a British news correspondent, journalist, and media personality who has covered a range of important stories and events around the world. Yeung began her career as a production assistant on documentary films and quickly worked her way up to become a producer and on-camera correspondent.
Yeung has covered stories on a variety of topics, including politics, conflict, and human rights. Some of her most notable work includes her coverage of the Syrian refugee crisis, the conflict in Yemen, and the fight against ISIS in Iraq. She has also covered stories in China, India, and the United States.
Yeung's work has been recognized with numerous awards and nominations, including an Emmy nomination for her work on the Vice News series "Women Behind Bars." She has also been recognized by the New York Press Club, the Overseas Press Club, and the Society of Professional Journalists.
Throughout her career, Yeung has had the opportunity to work with a variety of influential individuals, including politicians, activists, and celebrities. She has interviewed prominent figures such as former Secretary of State Madeleine Albright, former British Prime Minister Tony Blair, and actor Leonardo DiCaprio.