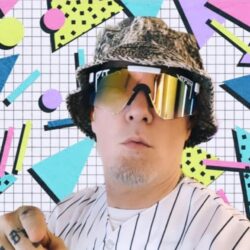 Birthday
August 20, 1970 (53)
Fred Durst is an American rapper and musician best known as the frontman of the rap-rock band Limp Bizkit. Since its formation in 1994, Limp Bizkit has released six studio albums, three compilation albums, and one extended play, selling over 40 million records worldwide.
Durst began his career in music as a DJ at the age of 14 and soon began writing his own songs. In 1994, he met Sam Rivers, John Otto, and Wes Borland, who would become part of Limp Bizkit. The band's first album, Three Dollar Bill, Yall, was released in 1997 and was certified Platinum by the RIAA. The band has since released numerous albums, including Significant Other (1999), Chocolate Starfish and the Hot Dog Flavored Water (2000), Results May Vary (2003), and The Unquestionable Truth (2005).
In addition to his work with Limp Bizkit, Durst has collaborated with a variety of other artists, including Eminem, Kid Rock, Xzibit, P. Diddy, and Method Man.