 No Pets (Emily Deschanel)
Emily Deschanel does not have any reported pets.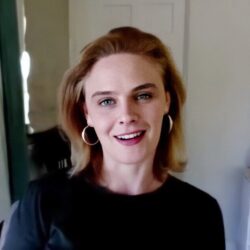 Birthday
October 11, 1976 (46)
Emily Deschanel is an American actress. Deschanel's breakout role came in 2005 when she was cast as the lead in the hit television series, "Bones." The show, which ran for twelve seasons, followed Deschanel's character, Dr. Temperance "Bones" Brennan, a forensic anthropologist who solves crimes with the help of FBI agent Seeley Booth, played by David Boreanaz. Deschanel's performance earned her a nomination for a Satellite Award for Best Actress in a Drama Series. Deschanel's later played the role in the 2005 film "Boogeyman." In the film, Deschanel played the lead role of Tim's childhood friend, Kate Houghton. "Boogeyman" was a box office success, grossing over $67 million worldwide.
Deschanel has collaborated with Kathy Bates in the film "That Championship Season," and with Hugh Laurie in the television series "House." In addition, Deschanel has made appearances on a number of popular shows, including "Law & Order: Special Victims Unit," "Drunk History," and "Brooklyn Nine-Nine."
Deschanel is also known for her advocacy for animal welfare. She has worked with a number of animal non-profit organizations, including the Humane Society of the United States and Farm Sanctuary. She is a vegan and has spoken out about the environmental and ethical benefits of a plant-based diet.