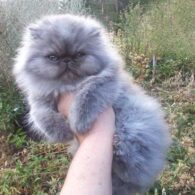 Cat Person (Cat)
While Edsel Dope does not have any reported pets, Edsel is most notable a "cat person." He posted on social media in December 2015 that he in search of a fuzzy kitten to adopt. We're sure he's managed to find one since then[1].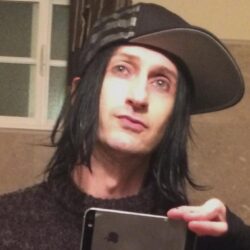 Birthday
March 21, 1974 (49)
Edsel Dope is an American musician and producer, best known as the lead vocalist and primary creative force behind the nu-metal band Dope. Since the band's inception, Edsel has been a pivotal figure in shaping its sound and image, contributing significantly to the nu-metal genre.
Dope's music, characterized by its aggressive style and socially conscious lyrics, has been a staple in the nu-metal scene since the late 1990s. Edsel's role as the frontman and main songwriter for the band has been central to their success. Albums like 'Felons and Revolutionaries' and 'Life' showcase his ability to blend heavy metal with industrial and alternative rock influences. The band's hit songs such as "Die MF Die," "Now or Never," and "You Spin Me Round (Like a Record)" are testaments to Edsel's skill in creating music that resonates with a wide audience.
Edsel Dope's career is marked by numerous collaborations with other artists. He has worked with Zakk Wylde, known for his tenure with Ozzy Osbourne and Black Label Society, and Sid Wilson of Slipknot. Other notable collaborations include working with Corey Taylor, also of Slipknot, and Stone Sour; Munky from Korn; and Jonathan Davis, the iconic voice of Korn. Edsel has also collaborated with Wayne Static of Static-X, David Draiman of Disturbed, Ivan Moody of Five Finger Death Punch, and Benji Webbe of Skindred.
Edsel Dope and his band have received significant attention in the music industry. Their albums have charted on the Billboard 200, and their music videos have garnered millions of views on platforms like YouTube.