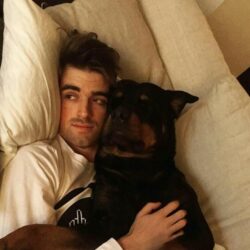 Birthday
December 31, 1989 (33)
Drew Taggart is one half of the American DJ and production duo, The Chainsmokers. Born and raised in Maine, Drew developed a passion for music at a young age and started producing music in his teenage years.
In 2012, Drew Taggart met Alex Pall, and the two quickly formed The Chainsmokers. Their music blends elements of pop, EDM, and hip-hop, and they have been a dominant force in the music industry since their debut.
The duo's breakout single, "Selfie," was released in 2014 and quickly climbed the charts, reaching the top 20 on the US Billboard Hot 100. Since then, The Chainsmokers have released a string of hits, including "Closer," "Don't Let Me Down," and "Something Just Like This."
Drew Taggart has collaborated with several big names in the music industry, including Coldplay, Halsey, Tiesto, Daya, and Ty Dolla Sign.