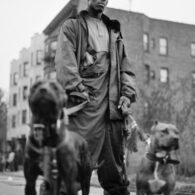 Boomer and other pitbulls
Besides sounding like a dog, DMX was (in)famous for owning dogs, specifically pitbulls. As a kid, he used to take stray dogs off the streets back home or would set them up to sleep outside his building. He said part of why he would befriend stray dogs as a kid was to avoid his abusive family life. Before he was famous, DMX would use his pitbull named Boomer to rob people in New York City. DMX had a tattoo of Boomer across his back. Rapper Murda Mook told a story about how one of DMX's dogs would adlib bark along with DMX when he was freestyling. DMX had also faced criminal charges for animal cruelty in 1999 and in 2008 and was accused of dog fighting.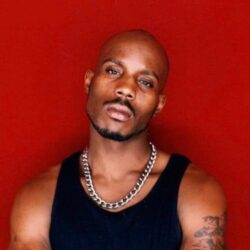 Birthday
December 18, 1970 (52)
Earl Simmons, better known as DMX, is an American rapper, songwriter, and actor. He rose to fame in the late 1990s with the release of his acclaimed debut album It's Dark and Hell Is Hot, which spawned the hit singles "Ruff Ryders' Anthem" and "Party Up (Up in Here)." He has gone on to release seven additional studio albums, with his most recent being Redemption of the Beast (2015). DMX has also starred in several films, including Belly (1998), Romeo Must Die (2000), Exit Wounds (2001), and Cradle 2 the Grave (2003). He collaborated with recording artists such as Jay-Z, Ja Rule, Mace, Eminem, Sean Paul, Faith Evans, and Swizz Beatz. DMX passed away from a heart attack in April 2021.