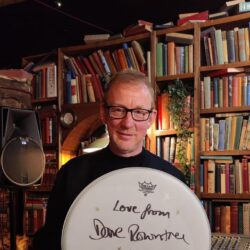 Birthday
May 8, 1964 (59)
Dave Rowntree is best known as the drummer for the iconic British rock band Blur, whose sound helped define the Britpop movement of the 1990s. Beyond his musical endeavors, Rowntree has also made a name for himself as an animator, solicitor, and political activist, showcasing a diverse range of talents and interests that have contributed to his multifaceted career.
Rowntree's career with Blur was marked by a string of successful albums, including "Parklife," "The Great Escape," and the eponymous "Blur." These albums featured hit singles such as "Song 2" and "Girls & Boys," which became anthems of their era. His work extended beyond music as he ventured into the world of animation with the creation of the "Empire Square" series and pursued law, qualifying as a solicitor.
Rowntree's collaborations span a variety of fields and include notable figures such as Damon Albarn, Graham Coxon, and Alex James from his time in Blur. He has also worked with the likes of Stephen Street, a record producer known for his work with The Smiths; William Orbit, an accomplished producer and musician; and artist Banksy. In the realm of politics, Rowntree has engaged with politicians like Ken Livingstone and Tessa Jowell.
Throughout his career, Rowntree has been the recipient of numerous awards with Blur, including multiple Brit Awards for Best British Group and an Ivor Novello Award for Outstanding Song Collection. His contributions to music have been recognized with a place in the Rock and Roll Hall of Fame's list of "500 Songs That Shaped Rock."