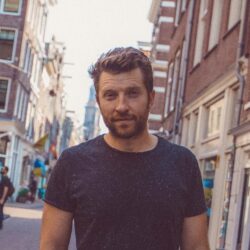 Birthday
March 23, 1986 (37)
Brett Eldredge, a commanding presence in the realm of country music, has distinguished himself as an American singer and songwriter who has turned heads with his magnetic vocals and heartfelt lyrics. This Illinois native has enthralled audiences globally with his captivating performances, lending his unique touch to the genre and marking his place in the annals of country music.
Eldredge made waves in the industry with his debut single, "Raymond," which entered the Top 40 on the U.S. country songs chart in 2010. His first studio album, "Bring You Back," showcased his authentic style and solidified his name among the premier artists in country music. His song "Don't Ya" from the same album reached number one on the Country Airplay chart, truly launching his career. Eldredge continued to enthrall audiences with subsequent albums like "Illinois" and "Sunday Drive," creating a portfolio of music that resonates with a wide array of listeners.
Throughout his illustrious career, Eldredge has collaborated with an impressive roster of talented artists and influencers. Country music icons like Keith Urban, Blake Shelton, and Dierks Bentley have shared stages and studio time with him, contributing to the depth and reach of his music. His duet with pop singer Meghan Trainor on "Baby, It's Cold Outside" showcased his versatility and brought him into a broader pop audience. Collaborations with Luke Bryan, Thomas Rhett, and T.J. Osborne and John Osborne of Brothers Osborne also stand as shining examples of his ability to harmonize with diverse voices in the music world.
Eldredge's substantial talent has been recognized through various prestigious honors. His debut album "Bring You Back" garnered him the award for New Artist of the Year at the Country Music Association Awards in 2014. Following that, in 2016, he clinched the title of Male Vocalist of the Year at the Academy of Country Music Awards, a testament to his vocal prowess. Notably, his music video for "Drunk on Your Love" was also nominated for Video of the Year at the CMT Music Awards.