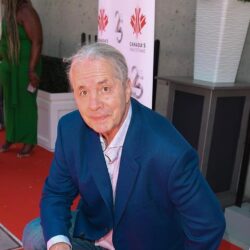 Birthday
July 2, 1957 (66)
Bret Hart is a Canadian professional wrestler and writer, widely recognized for his impactful contributions to the world of sports entertainment.
Making waves in the wrestling world, Bret's in-ring prowess and storytelling capabilities led to memorable feuds and matches in the World Wrestling Federation (WWF, now WWE) and World Championship Wrestling (WCW). Rising to stardom, Hart headlined many major wrestling events and won numerous championships, notably the WWF World Heavyweight Championship on five occasions. His unmatched technical skill and compelling ring psychology contributed to classic encounters with the likes of "Stone Cold" Steve Austin, Shawn Michaels, and his own brother, Owen Hart.
In the intricate dance that is professional wrestling, partnerships and rivalries are paramount. Bret collaborated and clashed with some of the industry's most iconic figures. Over his illustrious career, he shared the squared circle with legends like Ric Flair, The Undertaker, and "Rowdy" Roddy Piper. His riveting storyline with brother-in-law British Bulldog remains one of wrestling's most enduring tales. Moreover, his interactions with the likes of Bill Goldberg, Yokozuna, "Macho Man" Randy Savage, Bob Backlund, Vince McMahon, and his foundation teammates Jim "The Anvil" Neidhart and Brian Pillman.
Bret's commitment and contributions to the sport have not gone unnoticed. His championship reigns are a testament to his dedication. He has held the Intercontinental Championship twice, the WWF Tag Team Championship twice with Jim "The Anvil" Neidhart, and the inaugural WWF King of the Ring tournament, demonstrating his dominance in various categories. Furthermore, he became a two-time WCW World Heavyweight Champion, showcasing his versatility across wrestling promotions. Recognizing his influence, in 2006, Bret was deservedly inducted into the WWE Hall of Fame.