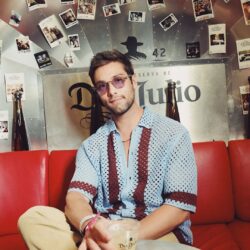 Birthday
July 30, 1996 (27)
Austin North is an American actor and musician, widely recognized for his standout role in the Disney Channel original series "I Didn't Do It."
In a career spanning over a decade, Austin has been a familiar face on television. The launch pad for his success was "I Didn't Do It," where he starred as the charming and athletic Logan Watson. His performance in the series showcased his range as an actor, earning him praise from audiences and critics alike. Following this, he took on another significant role in the Hulu series "All Night," where he portrayed Oz, a tech-savvy genius. In between his acting roles, Austin demonstrated his musical talents, notably releasing the single "You Should See Her" in 2020.
Austin has always thrived working alongside other creative minds. He shared the screen with fellow Disney star Olivia Holt in "I Didn't Do It," showcasing their chemistry in a sibling dynamic. In "All Night," he collaborated with other young talents such as Jenn McAllister and Teala Dunn. His musical ventures saw him collaborate with notable industry names like Kurt Hugo Schneider, who produced his popular single. Additionally, he had opportunities to work with seasoned actors like Betsy Brandt and Chris Parnell in his various television roles.
In 2015, he was nominated for a Kids' Choice Award for his role in "I Didn't Do It," marking his first major nomination.