"The Man That Rescues Dogs" (TMTRD) is a wonderful non-profit organization in Thailand that helps thousands of street dogs… But what if I told you that this non-profit organization was a front for an organized crime group called The Wheelchair Mafia??? Ok fine, The Wheelchair Mafia aren't criminals (Unless you consider being super cute a crime). They're more a furry biker gang, made up of 34 disabled and paralyzed dogs that live at the TMTRD sanctuary.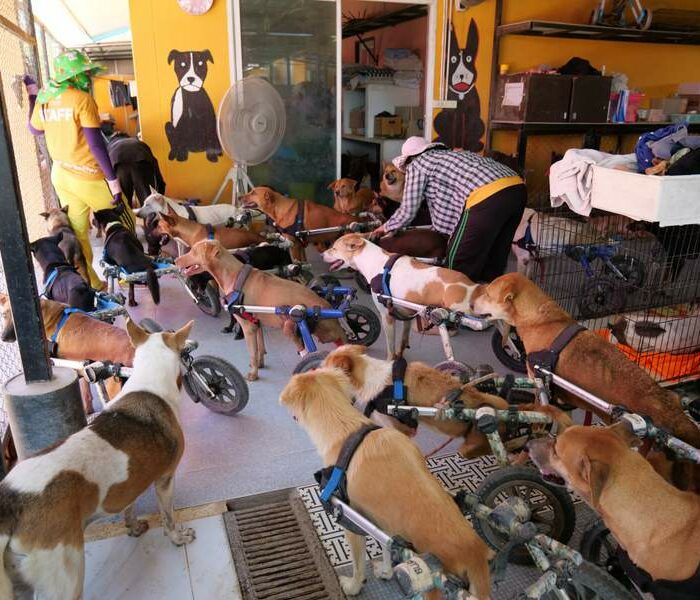 The TMTRD foundation with it's sanctuary and clinic, help countless street dogs with shelter, finding forever homes, food, medical care, and more. They currently care for 690 dogs at their sanctuary, along with monitoring and feeding 350 dogs on the street. They also love to share that disabled or paralyzed dogs aren't as hard to care for as most would think. And when you see how happy these puppers are ripping around on wheels, you know they're living life to the fullest in spite of their challenges.
If you'd like to learn more of donate to The Man That Rescues Dogs, visit TMTRD.org. You can also follow TMTRD on Instagram and Facebook.
For some more canine inspiration, meet Dexter Dog Ouray who overcame being hit by a car and losing a leg.