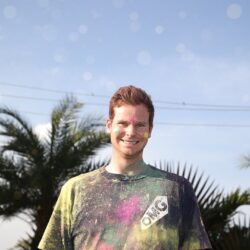 Birthday
June 2, 1989 (34)
Steve Smith is an accomplished Australian cricketer, primarily known for his extraordinary prowess in Test cricket as a batsman and a former captain of the Australian national team.
Smith's rise to fame began primarily in Test cricket, where he initially debuted as a leg-spinning all-rounder against Pakistan in 2010. Over time, he pivoted his focus towards batting, becoming an indispensable asset for Australia. His adaptability was evident when he scored a majestic 215 runs against England in the Ashes series of 2015, establishing himself as one of the game's top batsmen. Not only has he excelled in the Test format but Smith has also made notable contributions in One Day Internationals (ODIs) and T20 cricket, notably in the Indian Premier League (IPL) for teams like the Rajasthan Royals.
Steve Smith's collaborations extend beyond the cricket pitch, often with fellow cricketers and other influential personalities. Some significant figures include Ricky Ponting, who mentored him during his early career, Michael Clarke, his predecessor as Australian captain, and Virat Kohli, an Indian cricket icon with whom he shares a respectful rivalry. Other important associations include David Warner, Glenn Maxwell, and Pat Cummins from the Australian side, as well as international cricketers like AB de Villiers, Kane Williamson, and Joe Root. Outside the sporting world, Smith has also collaborated with sports equipment manufacturers like New Balance and had interactions with high-profile media personalities like Shane Warne and Mark Nicholas.
Smith's achievements include receiving the Sir Garfield Sobers Trophy for ICC Cricketer of the Year in 2015 and 2017. He also secured the Allan Border Medal, Australia's most prestigious cricketing award, in 2015 and 2018. Known for his consistency, Smith has held the position of the top-ranked ICC Test batsman several times between 2015 and 2021.