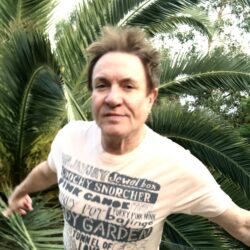 Birthday
October 27, 1958 (64)
Simon Le Bon is an English musician, recognized as the lead singer of the band Duran Duran and the associated act Arcadia.
Le Bon's rise to fame was meteoric, thanks to his leadership in Duran Duran. With albums such as "Rio" and "Notorious," the band became an emblem of the '80s New Wave music movement. They left a lasting impact on pop culture, with hits like "Hungry Like the Wolf" and "A View to a Kill," the latter being the theme song for the James Bond film of the same name.
Collaborations have played a crucial role in Simon Le Bon's career, working with notable individuals such as Nile Rodgers, Andy Taylor, John Taylor, Roger Taylor, Nick Rhodes, Mark Ronson, Justin Timberlake, Timbaland, Ron Wood, and Stephen Duffy.
Le Bon's distinctions and titles form a long and illustrious list. He has earned numerous awards such as two Grammy Awards for Duran Duran's "Rio" album and the MTV Video Music Award for "Hungry Like the Wolf." Additionally, he was inducted into the Hollywood Walk of Fame with Duran Duran in 1993.